What is the best image size for Shopify? If you know the answer to this question, congratulations, you know something great. If you don't, then you should know the answer by reading this article.
Visual has the power to make a significant change on your website. It not only beautifies your content but also increases the conversion rate. As a result, when choosing the file types and dimensions for the images, you need to consider some crucial factors such as the quality of the images, page load times, zooming capability, marketplace requirements, and many more. Especially, you need to be more careful when you are operating your business on multiple platforms. So, let's see the requirement or guidelines Shopify has regarding image size.
What is the best image size for Shopify?
Shopify allows the storeowners to upload images of up to 4472×4472 pixels, and the file size cannot be larger than 20 MB. Do not get confused with the guidelines. These are the maximum dimensions and file sizes recommended by Shopify. You can use any size or dimensions within the range that is suitable to serve your purpose. Using extra-large images may slow your site's loading speed and create a bad impact on the user experience.
For the product page, it is recommended by Shopify to use 2048×2048 pixels for square product photos. But it does not mean that is the best size for Shopify product images.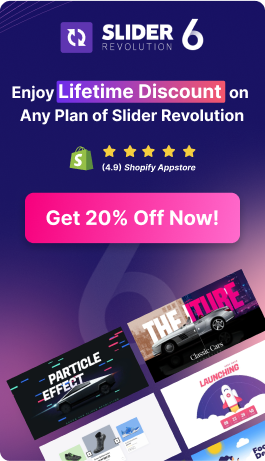 You may also read: Things to Know about Shopify Compare at Price
Best practices & recommendations for Shopify image optimization
Knowing the best practices & recommendations regarding Shopify image optimization may help you enrich your knowledge. Here are some recommendations that you can check-
1. Best image size for product page & thumbnails
Now, it's time to be more specific. What is the best size for Shopify product images? You will need to add photos for each of your products. The format of the images should be square. You will find that most websites use 300×300 to 600×600 pixels, although Shopify recommends using 2048×2048 pixels images for products photo. I think if the images need to be zoomed in, then you should use 2048×2048 pixels images. To enable the zoom facility, your image must be more than 800×800 pixels. Otherwise, you shouldn't go that far.
2. Best image size for hero images & banners
The center of attraction of a page should be the hero banner. So, the size of the images must be optimized properly so that it can showcase your products and brand with engaging visuals to the customers. The display size of the devices your visitors use to browse your website matters a lot when you are thinking of optimizing the size of the hero banner. These are the common desktop screen sizes are used worldwide:
1280×720

1366×768

1440×900

1536×864

1600×900

1920×1080
It is a good decision to optimize your Shopify images for 1920×1080 pixels as this is the largest desktop screen size. Consider using Slider Revolution apps to create hero images & banners and any kind of sliders for your Shopify store.
3. Be consistent with image size
No matter which size you want to use, you should be strict with one size for all the images of your product line and collection page. One must keep the height and width aspect ratio of all featured images the same. It is crucial and very effective to maintain a uniform look on your website when you are images in different places.
4. Avoid large size images
Using large size images makes the website heavy that decreases site speed. You have to compromise the large-size high-quality images to reduce the loading time of your site. Having a fast-loading website is a key feature that helps to ensure a better user experience. Especially, mobile users do not want to browse the site that is slow and takes more time to load the pages and images.
By reading this article, now you have had the answer to the question. What is the best image size for Shopify? In addition, you also got additional information such as the best size for Shopify product images, best practices, and recommendations for Shopify image optimization.