Essential Grid Gallery has a lot of depth. But that doesn't stop it being quick and easy to use!
In this tutorial you're going to get your first grid created and published in under 3 minutes.
There's a lot of depth in Essential Grid Gallery Gallery, but before we get into any of that we want you to see just how quick and easy making grids can be.
Create Grid from Template
Go to the Essential Grid Gallery app page from your Shopify store:
Now we can see ready template named "Furniture Decoration" in the top row: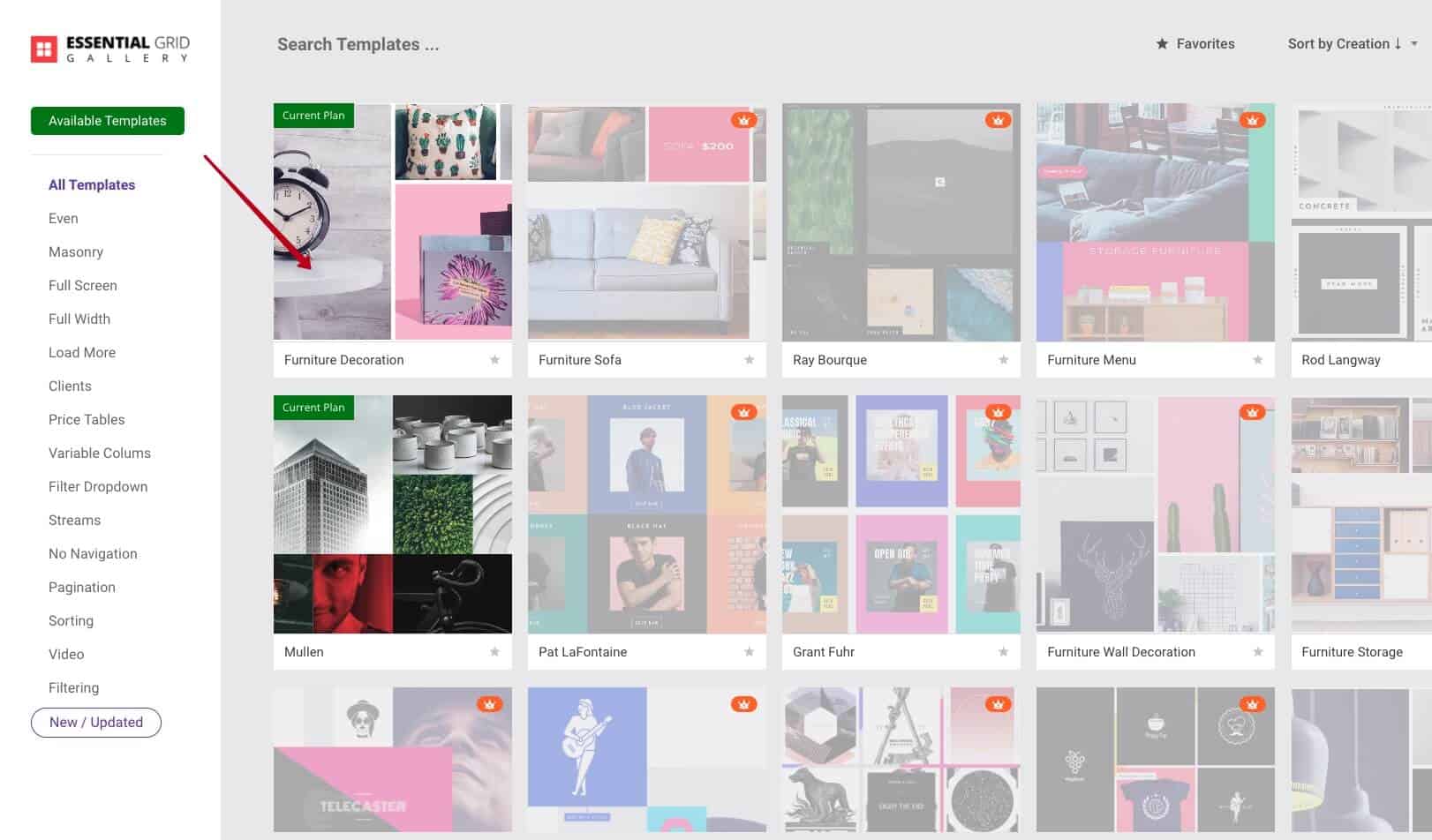 Hover over it and click the + button then the blue Install Grid button to create a grid from this template: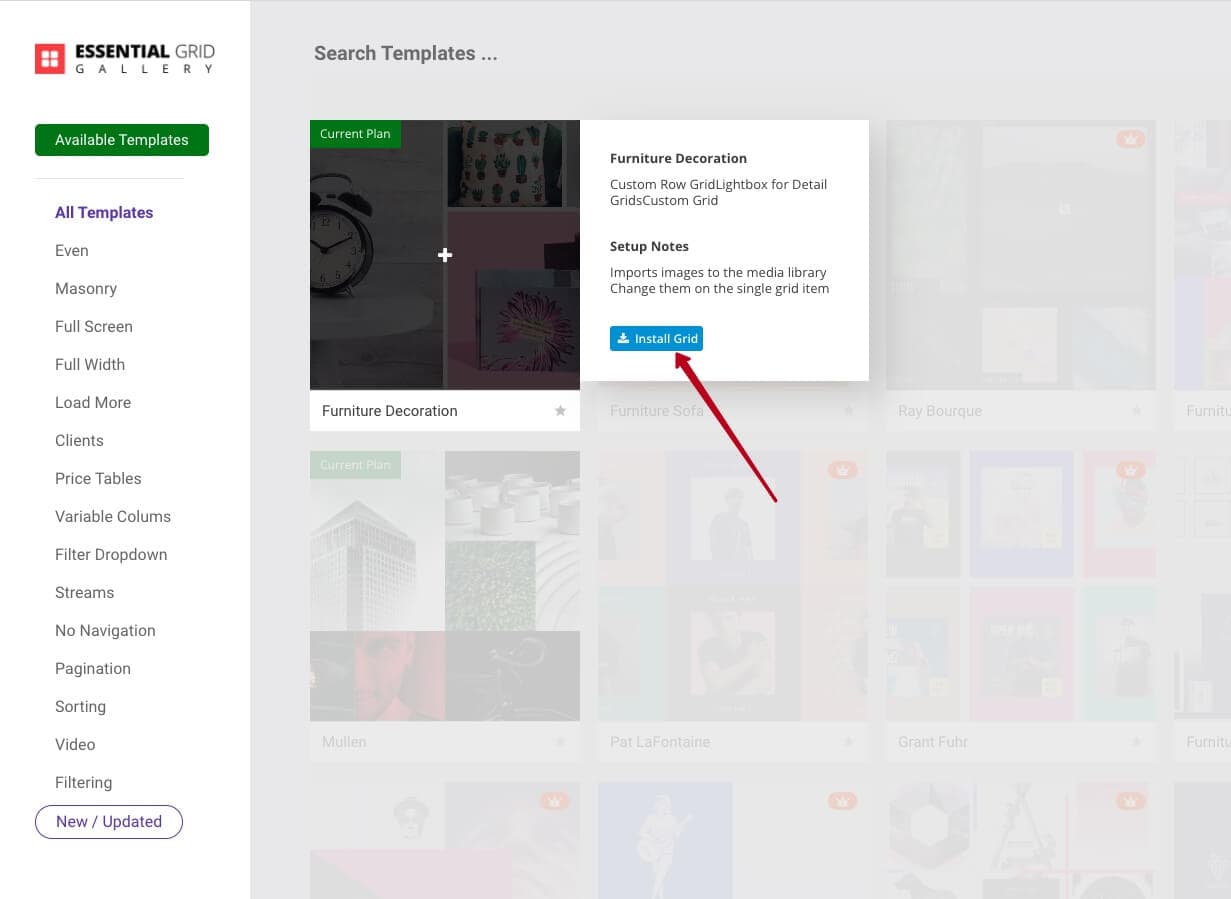 Once the grid is imported and ready you'll see a small confirmation box. On that box click the purple Open Imported Grid button: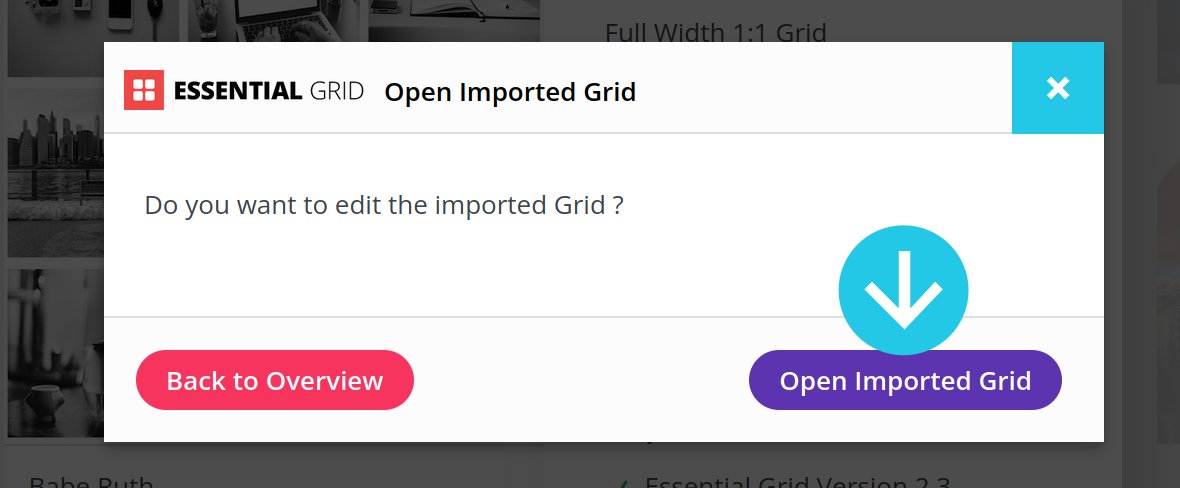 Then save the grid by clicking the green save icon at the top right of the screen: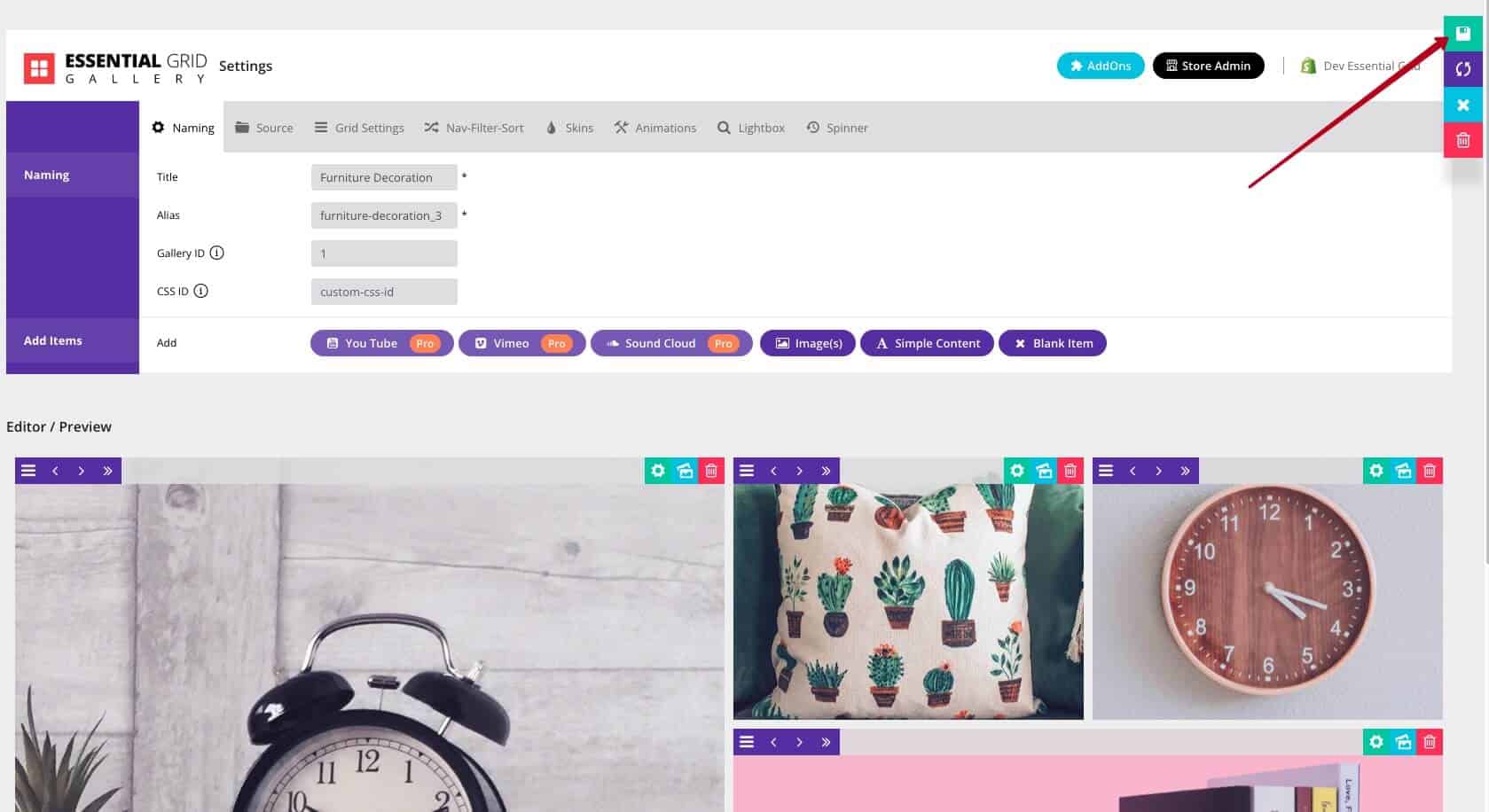 The grid gallery is now ready to go, we just need to add it to a Shopify page.
After clicking the Customize button, you will see a new window as below: 
add section and select Apps tab from popup. After that select Essential Grid Gallery Block from Apps tab block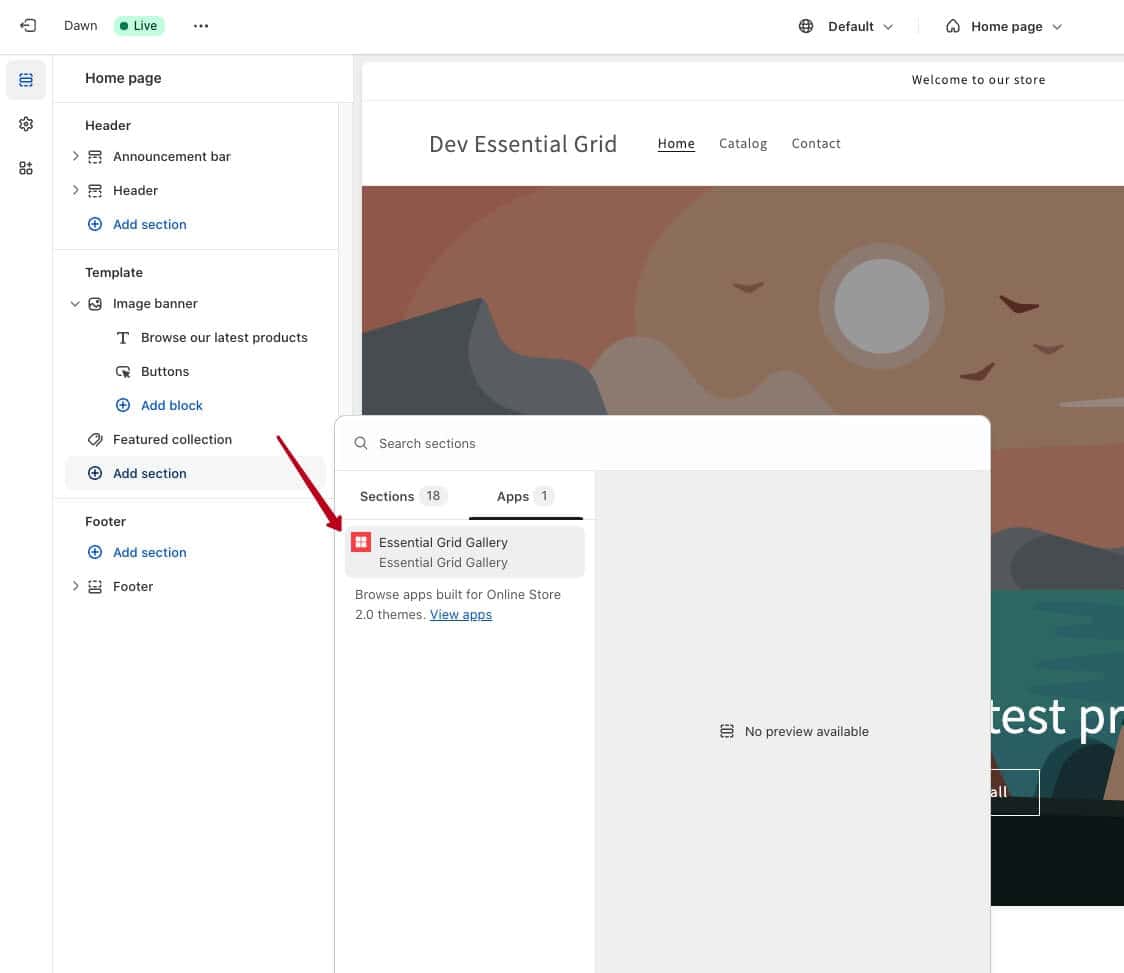 Add the Essential Grid Gallery  block then Select Grid Id :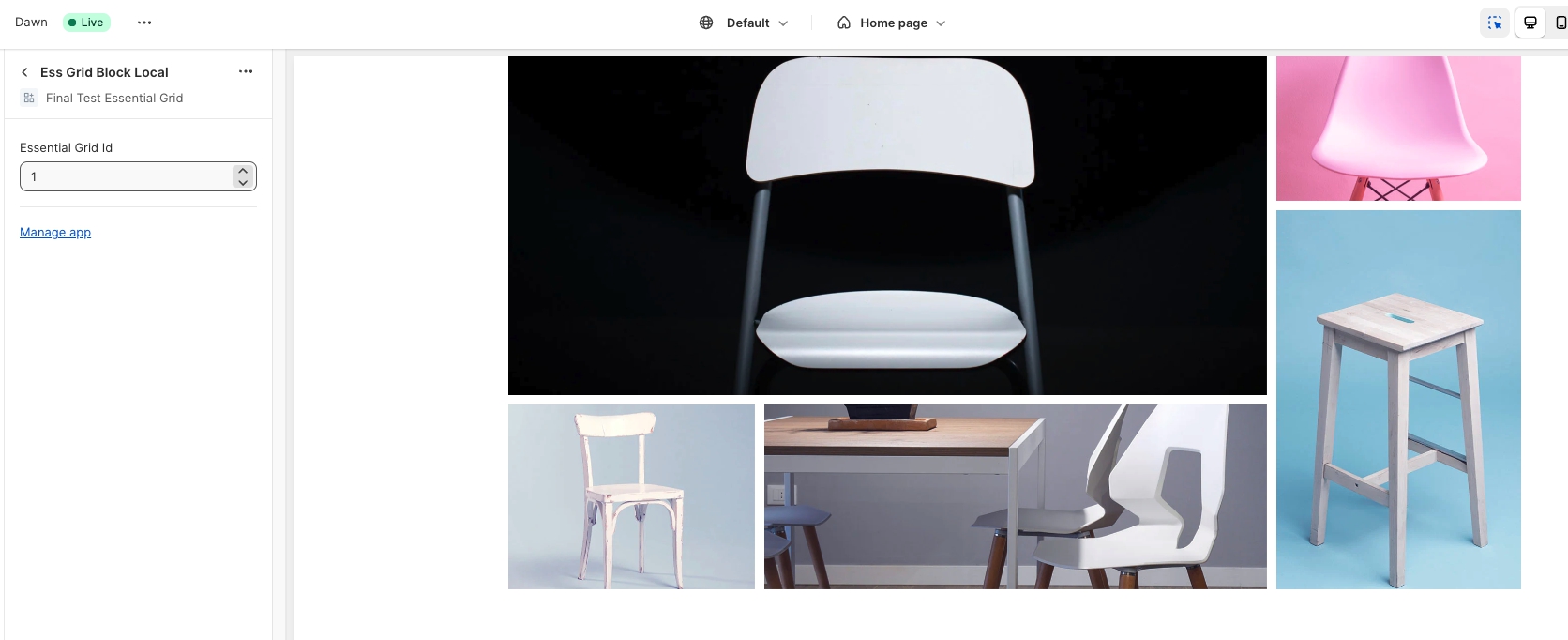 That's it, you're all done!
Save your page and take a look at your beautiful new grid gallery:
Hopefully that demonstrates just how quick and easy it can be to add grids to your site with Essential Grid Gallery.
As we said at the beginning, there's a whole lot more depth we can get into with what you can do with Essential Grid Gallery.
However the core process will always be fundamentally the same as we just stepped through. We'll just layer in some extra features as we go along.
That's coming up in our next quick demo grid tutorial: "A Grid from Your Products".