Shopify is probably the best platform for launching online stores. At present, thousands of entrepreneurs around the globe are running their businesses using Shopify. Among them, some very exceptional Shopify stores distinguish themselves from others. Today, I will introduce you to some of the best Shopify stores that can be a great inspiration for entrepreneurs out there. These inspiring Shopify stores belong to different industries, yet they have taken their stores to the next level.
Considerable factors of these exceptional Shopify stores
We do not just randomly put a store in the list of exceptional Shopify stores. We did our research and only chose the stores that met our criteria. We share the stores that have amazing website designs, unique products, strong social proof, and great customer experience. There is a chance that these exceptional Shopify stores may inspire you to create your store like them.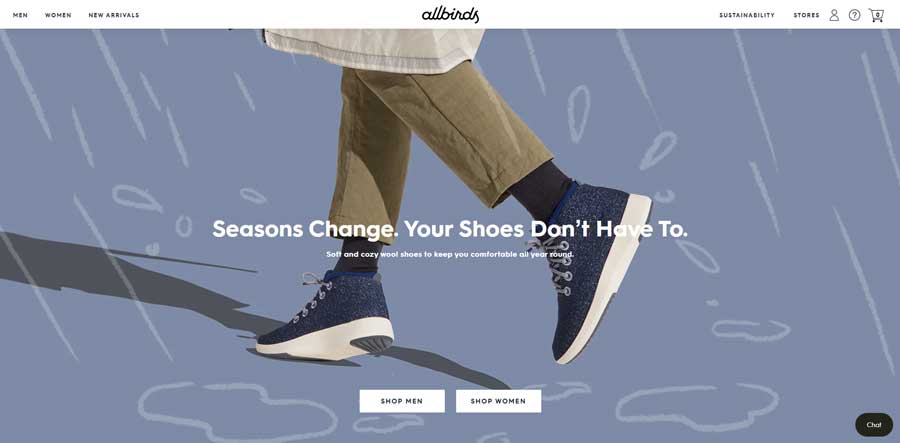 This Shopify store offers exclusive shoes to its customers. Allbirds care about pollution and want to make sure that their products are environment-friendly. So you can get shoes that will keep you comfortable for years. They aim to make products from natural materials such as merino wool and eucalyptus trees to keep the environment clean. They believe that if we can lower our carbon footprint, we can get a better future and the next generation.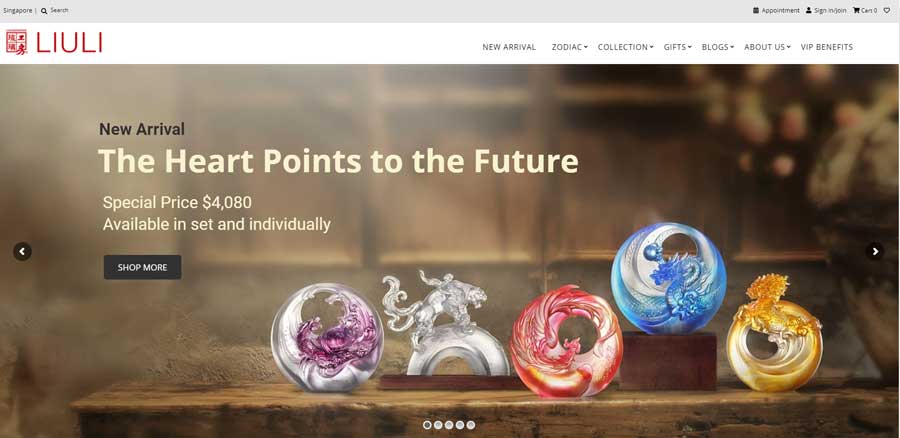 Liuli is a Shopify store that offers crystal artworks such as animals, mythical creatures, etc. You will notice a blend of ancient Chinese tradition and modern design in their artworks. You will be amazed when you visit their website for the first time. They use sliders to display their magnificent artworks. You can also design your website like them by using sliders apps such as Slider Revolution.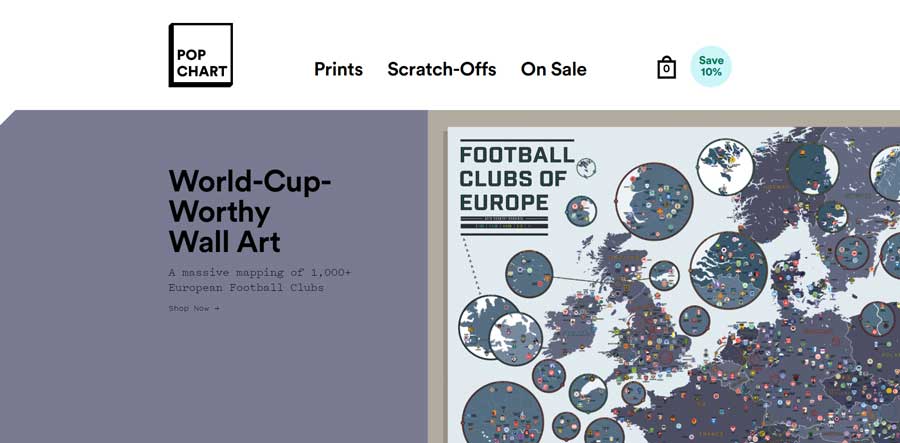 Pop Chart is a Shopify store that sells vintage and trendy prints. You will be amazed when you visit the website. If you like infographic posters, this store is heaven for you. You will get almost every type of infographic poster such as literature, music, sports, movies, and so on. Furthermore, you will notice how they designed their website using different font sizes, icons, effects, etc. The website's unique design will blow your mind, and it is really hard to forget about such a cool website.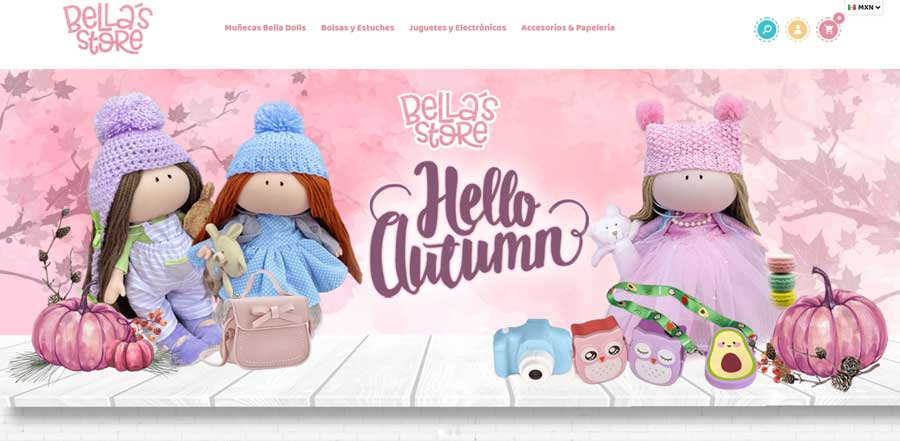 Bella's store is a Shopify store from Mexico. They offer beautiful dolls, handbags, hats, and other electric accessories for kids. You will notice the dominance of the pink color as soon as you visit the site. However, they also use colorful sliders to display their cute products. Visitors will not get bored staying a long time browsing this beautiful site.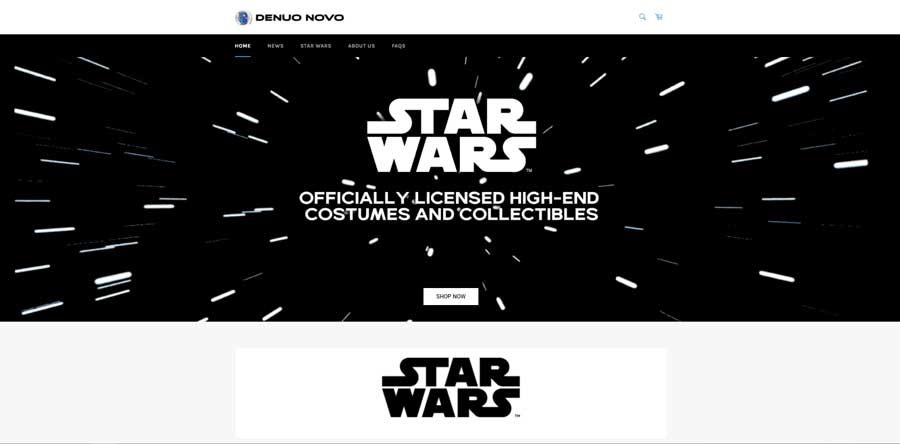 Let me introduce Denuo Novo, a Shopify store that aims to offer officially licensed high-end costumes and collectibles. This store can be a one-stop solution for people who seek the highest quality costume replicas and high-end collectibles. If you are a movie freak or want to get a costume for your favorite TV series, you can order that in this store. The design of the store is minimal but cool. They also use Slider Revolution to create eye-catching sliders on their homepage to gain the attraction of the visitors.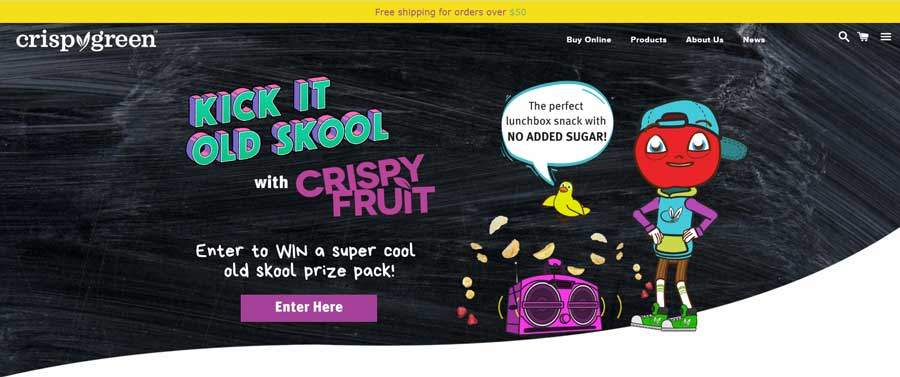 This Shopify store will help you to rethink snacks. Crispy Green offers crispy snacks from freeze-dried fruits that people of all ages will love. You will get snacks from various fruits such as banana, apple, mango, pear, strawberry, pineapple, and many more. They aim to serve the highest quality natural foods that inspire people to live healthy lives. Visiting this website will make you prise the design of it. They use sliders and various colors to make this website look fun and interesting.
Unconditional is a Shopify store that sells clothing for both men and women. Their website design is so simple yet eye-catchy. Visiting their homepage will make you interested in staying longer and checking their products. They present their products with high-quality images and maintain a good user experience. You can get your desired products by searching category-wise (Menswear, Womenswear, Homewear, Accessories) from the menu bar. The design and overall presentation of the store easily attract visitors.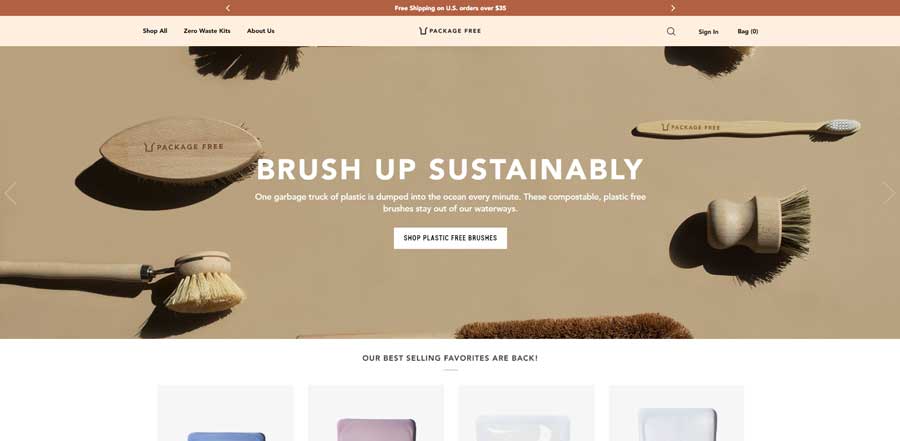 Package free is a Shopify store that started its journey with a noble purpose. The purpose of the brand is to make the world less trashy. They aim to sell everyday essentials that cause zero waste. People who are worried about environmental pollution and want to adopt a sustainable lifestyle should visit this store. You will find baby products, beauty products, pet products, and many more in the store. All of them are non-toxic, plastic-free, and 100% recyclable.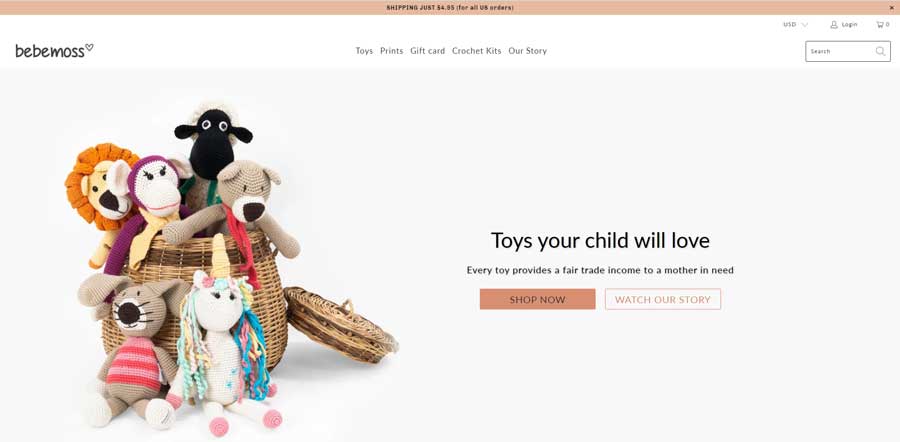 What brings smiles to your kids' faces? Toy! Yes, it is. Bebemoss is a Shopify store that sells wonderful animal toys. But it is not just a regular store that sells toys. When you purchase an animal toy for your children, Bebemoss pays a certain amount of money to the mothers who need financial support. By purchasing toys for your child, you can help another child to get a better life. Their story can inspire entrepreneurs around the world.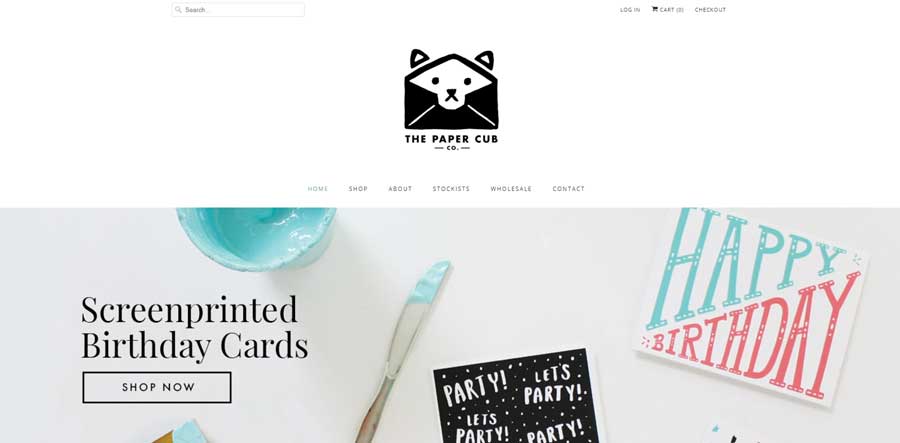 The Paper Cub Co is one of the clean-looking inspiring Shopify stores. This store offers paper goods and greetings cards located in the USA. They will offer you a screen-printed greetings card with beautiful texture. The cards are not only good to see but also good to feel. It's fascinating to browse the site as they designed the site with eye-catchy colors and wonderful photography. Just go and browse the bestseller greetings cards, postcards, checklists, and many more.
You may also read: Launching Shopify Stores: Best Checklist for Launching Shopify Stores in 2021
Partake Food is a very colorful Shopify store that offers delicious cookies. This store is unique because it serves limited-edition, flavored cookies free from 8 allergens, preservatives, artificial colors, and genetically modified ingredients. This site is full of vibrant images of various yummy cookies. As a result, browsing this site will make you feel hungry for cookies. If you are a person who has expertise in cooking, you can create exceptional Shopify stores like this.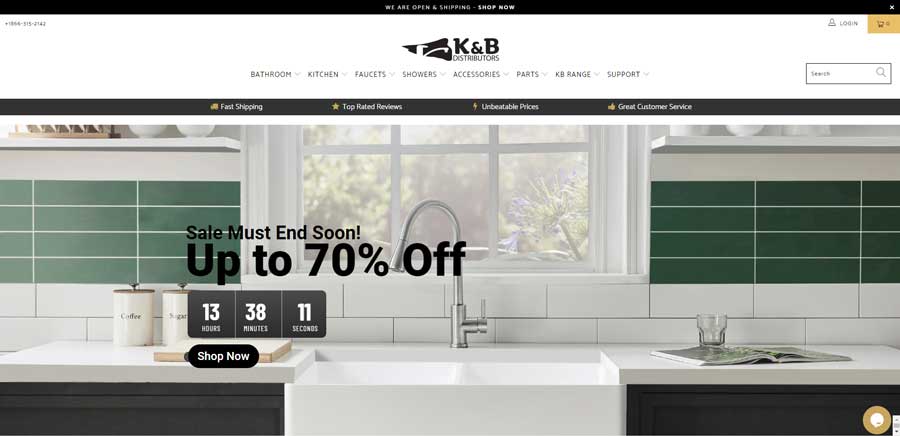 K&B Distributors provides all kinds of bathroom and kitchen appliances at an affordable price. Their Shopify store is perfectly designed to ensure a great user experience. You will notice a countdown going on that shows the time you have to get discounted price. This kind of countdown can be added to any Shopify store using the Slider Revolution.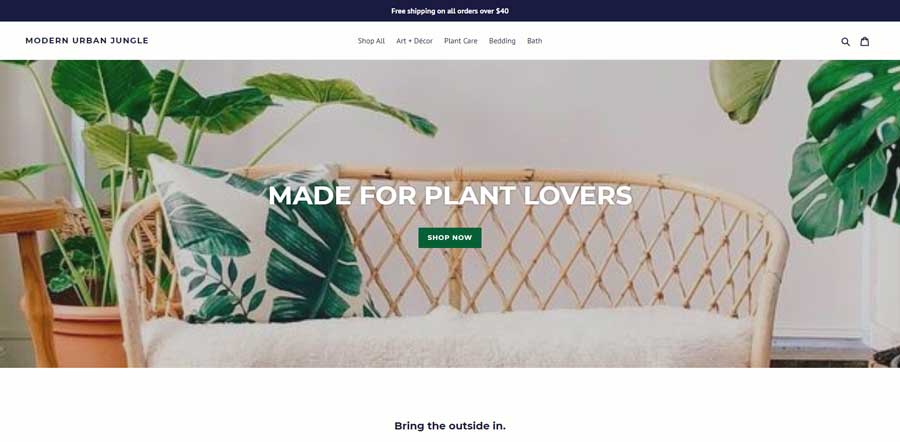 This Shopify store is a must-visit website for plant lovers. Modern Urban Jungle offers plant arts, cushions, decor items, and bedding. You will feel a welcoming environment when you visit the site, as it is filled with beautiful color schemes and photography. It brings outside in with its engaging design. People who want to give their homes a more natural look with plant arts and decors. You can search and find the products you are looking for with less time by using their search filters.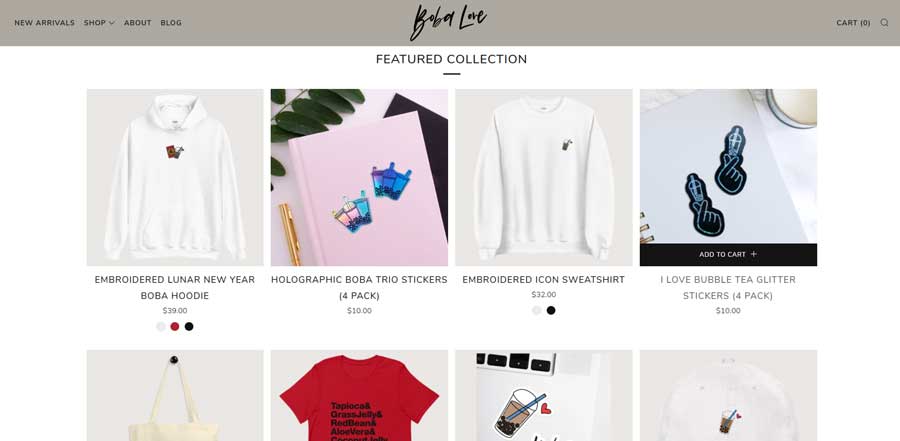 Boba Love has the homepage that every visitor needs when they want to browse a site for Shopping. It guides the visitors and ensures a good user experience. You will be amazed to see the lifestyle images and product photography of Boba Love. You will have a positive attitude towards the brand and motivate you to purchase their products. This website is well designed. You Should visit their website to get inspiration if you are planning to launch a clothing store.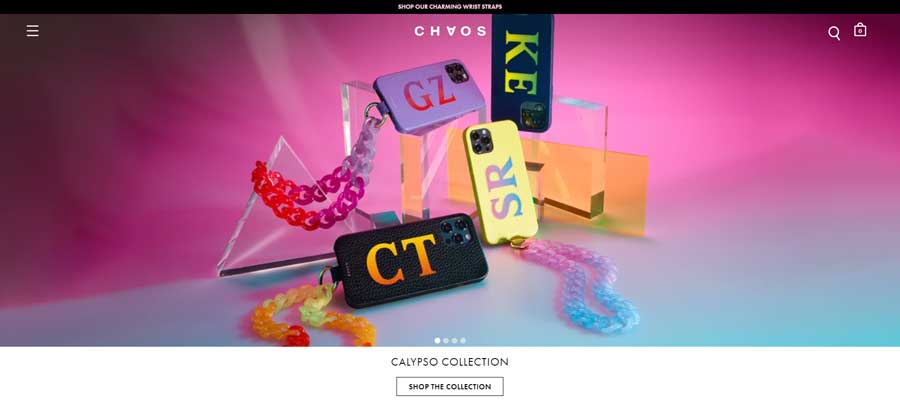 This Shopify store is a combination of fun and customization. As soon as you visit the store, you will realize the uniqueness of the brand. You can get accessories that represent your personality. They sell iPhone cases, key rings, wrist straps, and many more.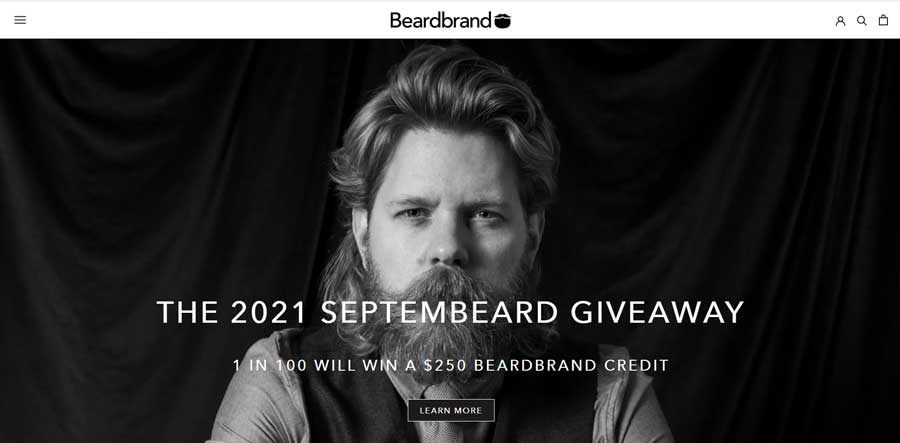 Beardbrand is one of the inspiring Shopify stores where you will find high-quality products (oils, shampoos, balms, etc.) for beards. The brand aims to provide all the necessary items men need to feel confident and grow their beards. It is a store and a community for the people who love to call themselves the beardsmen.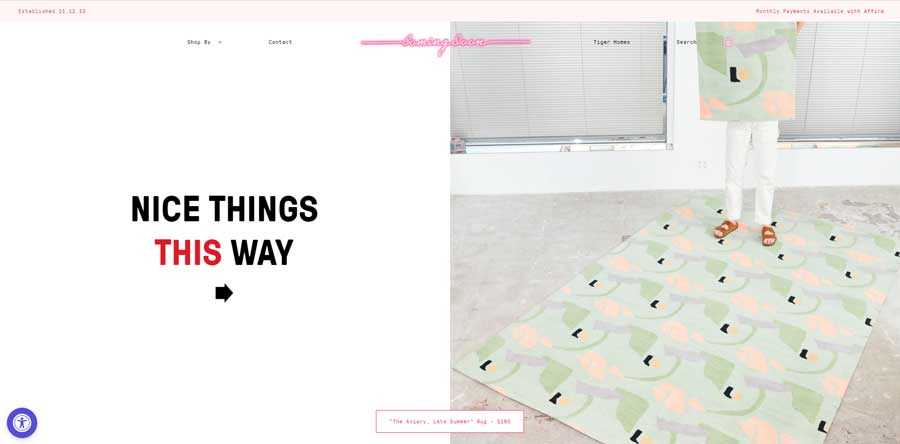 This Shopify store has a photo slider on the homepage that immediately attracts visitors. You can use this kind of widget in your Shopify store to make your store outstanding than others.
Coming Soon New York also has an amazing search filter so that customers can find products very easily. It can make visitors and ensure a great user experience.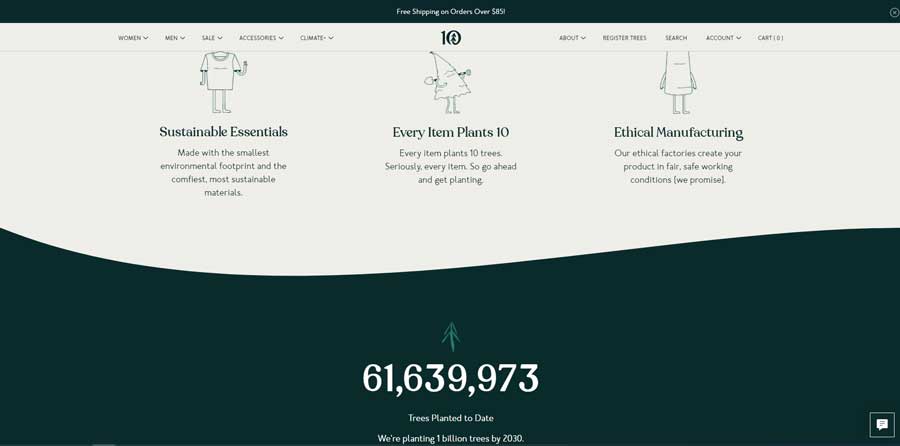 Tentree is a Shopify store that has a unique vision. They offer sustainably made clothes, accessories for both men and women. They plant ten trees after getting an order online. They are planning to plant 1 billion trees by 2030. This is a great initiative that will have a positive impact on people and the earth.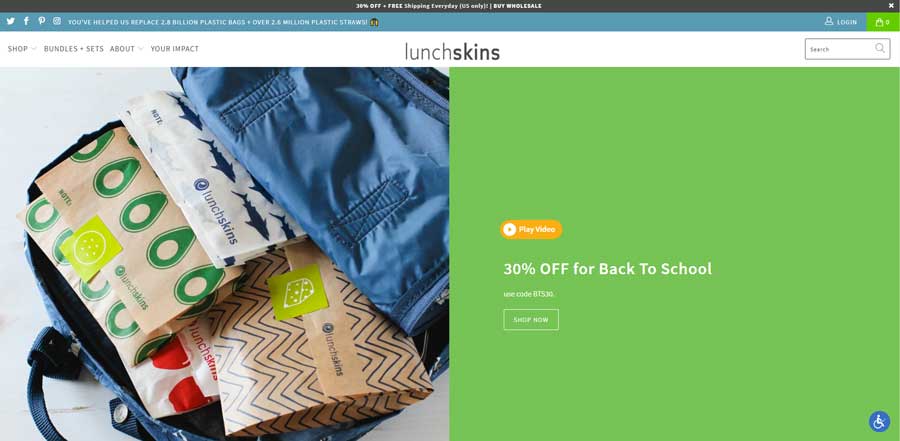 This Shopify store started its journey to eliminate the use of plastic bags, wrappers, and containers. Every day people use plastic materials to pack their snacks or lunches. They aim to reduce single-use plastic pollution by replacing environment-friendly products. They raise funds for the oceanic preservation society from every order they get online. This Shopify store can inspire entrepreneurs to come up with innovative ideas that impact the environment.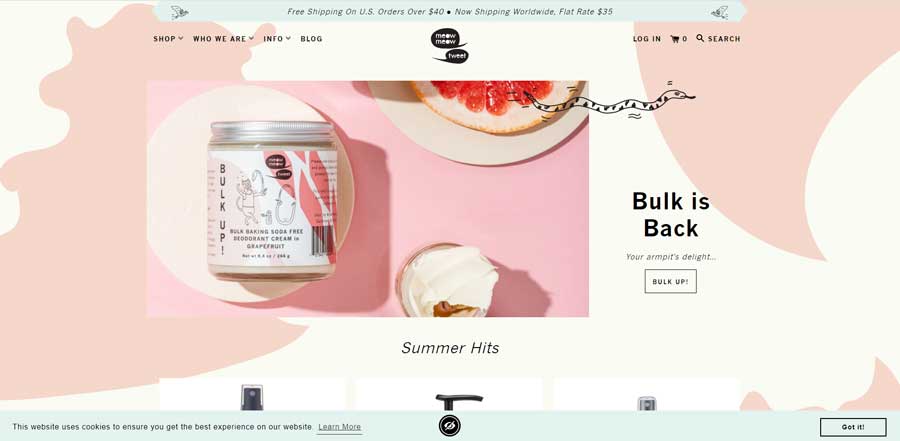 Meow Meow Tweet is a Shopify store that is widely known for its organic vegan skincare products. They use natural ingredients to produce their products you need for your skin. They also deliver products using sustainable packaging with amazing illustrations. They offer a bulk refill campaign to reduce the wastage of packaging and lower the pollution rate. Customers can return their empty containers to the company so that they can reuse the containers.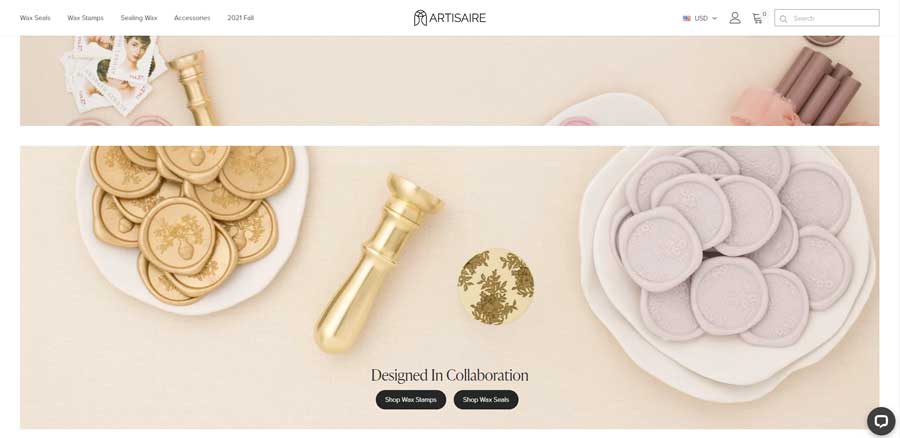 This Shopify store offers customized wax stamps, wax seals, sealing wax, and other accessories. Artisaire keeps the traditional practice of using wax stamps alive with its brand. They produce all the items at their factory in Canada. So if you want to write a thank you note and seal it with your hand like ancient times, this store can be a great place for you. Visit the store and explore their awesome products.
These exceptional Shopify stores are unique for their designs, products, strong social proof, and great customer experience. These kinds of stores can inspire more entrepreneurs to come forward and start their businesses using Shopify platforms.