Slider Revolution 6 For Shopify
Design your Shopify store with stunning visuals using Shopify Slider Revolution 6. Create outstanding Shopify product sliders, image sliders, collection sliders, carousel sliders and many more!
More Than Just a
Shopify Slider
Slider Revolution is the world's most powerful Shopify slider. It displays your content beautifully, attracts visitors and helps to increase conversions. Whether it's a Slider, Hero Scene, or even a whole page, you can easily create that using the easy drag and drop editor of our app.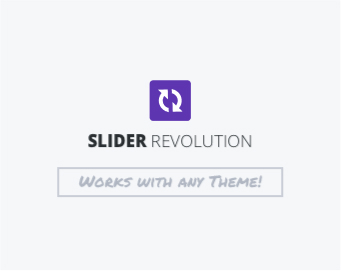 Quick App Install
Choose & Customize
Publish Anywhere
Slider Revolution is
Handy!PowerfulScalableFastVisual Live Editor
Make slider with zero coding
No matter its a Shopify image slider, collection slider, featured products slider, you can create effortlessly with our app with zero coding.
Stream Social Content like pro
Our app gives you the ability to show social content using slider from places like -facebook -youtube -instagram -flckr -twitter -vimeo.
Fully Responsive and Editable
Whether it is a basic slider or shopify carousel slider, you can make easily and show using section. It lets you choose any size like full width or custom.
Shopify Slider Revolution
Highlights
The anatomy of slider revolution
Types of Sliders You Can Create
Building sliders has never been easier! Shopify Slider Revolution is sporting an impressive number of options, even beginners will manage to create beautiful presentations with our new, more intuitive workflow.
Free Beautiful Object Library
Looking for the right assets for your upcoming Slider Revolution project?
Our brand new 100% free object library offers a growing selection of objects
Powerful Interactive Add ons
Slider Revolution is a powerful tool with unparalleled creative possibilities. Our library of free Add-Ons will further enhance those capabilities according to your specific needs!
Slider Revolution for shopify is not only for "Sliders". You can now build a beautiful one-page web presence with absolutely no coding knowledge required. To get you started fast, we included a ton of pre-made examples that come with all assets included!
Fully Responsive Solution
We make sure that Sliders created by Shopify Slider Revolution look great and are intuitive to use on every device, such as desktop computers, tablets, or smartphones.
You get tons of navigation styles for bullets, arrows, tabs & thumbnails with shopify carousel slider. The kicker is that you can now easily modify or create your own sets of navigation elements!
We want Slider Revolution for shopify to integrate into your website as seamlessly as possible. Why not show any content with it?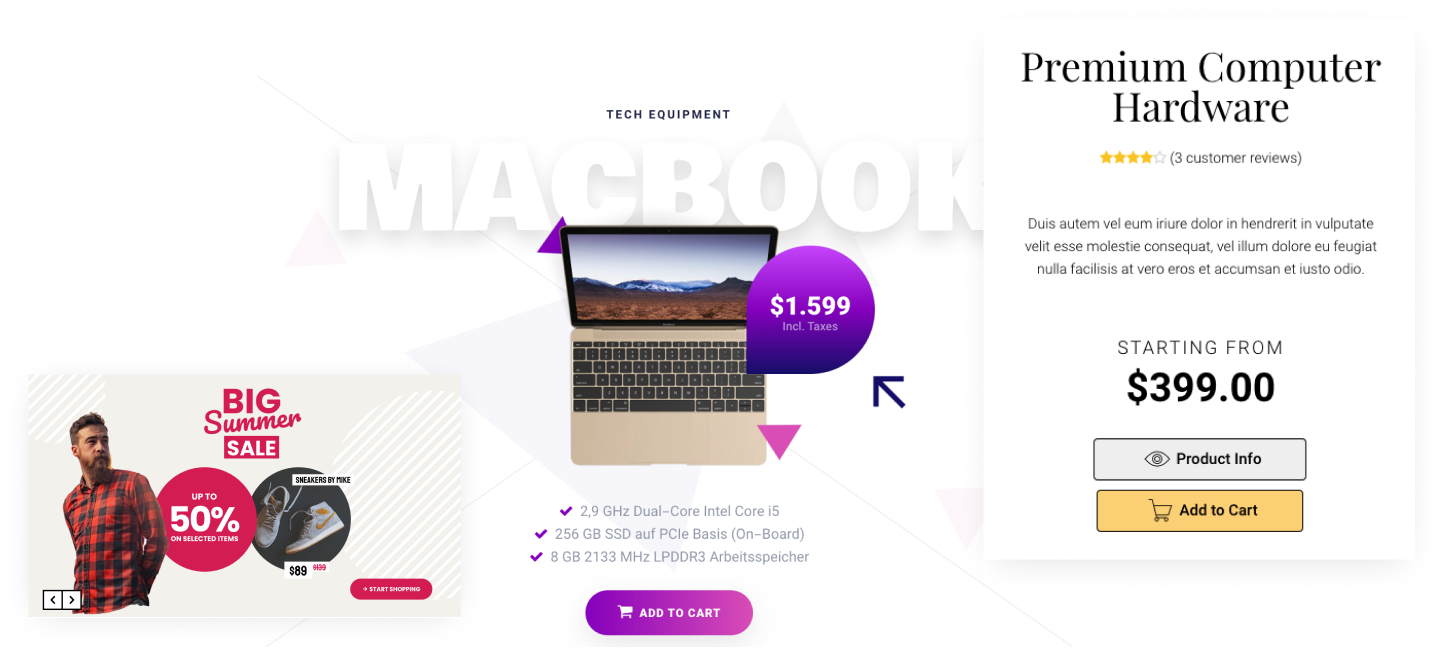 Looking to sell products effectively by Product Slider in Shopify ? Our product showcase slider is just what you are looking for!
A little glimpse why customers love this app
Fantastic App! Please add a plan with more sliders available, 10 sliders are insufficient, Great Job Guys.
Highly customization slider app, let you do more than what is show. Try it for yourself, great support even with different timezone.
Wonderful! It works like a charm and the support is the best part of this service. Very very recommendable.
Highly customization slider app, let you do more than what is show. Try it for yourself, great support even with different timezone.
Try Slider Revolution 6 for free to your Shopify store and create pro level visuals that your customers will love.