Building a fully functioning eCommerce store for your enterprise is not easy, but enterprise platforms like Shopify Plus can make it effortless. Shopify Plus is an enterprise platform that helps business owners to grow beyond the limit. It has many excellent features that distinguish it from Shopify's regular plans. However, it is not the only enterprise platform available right now. Today, I will introduce you to the best Shopify Plus alternatives. So you can know about them, compare them and choose the best one for your business.
What is Shopify Plus?
Shopify Plus is a commerce platform that is specially designed for enterprise-level stores with high volume and high traffic. The difference between Shopify and Shopify Plus is you can get more premium features for your enterprise. As this platform ensures a smooth journey for your valuable business, you may not mind paying a little extra to get a premium enterprise platform.  Moreover, there are many more features available at Shopify Plus that allows you to get a fully customized eCommerce store after your heart.
You may have already seen many famous and giant organizations are using Shopify Plus to run their online store. You can take a tour of their stores so that you can understand what kind of unique and beautiful stores can be made with Shopify Plus.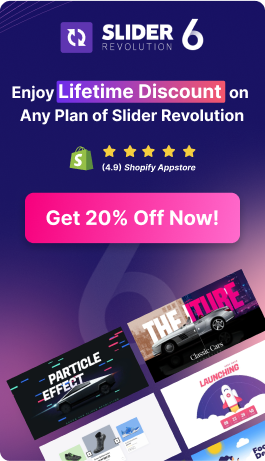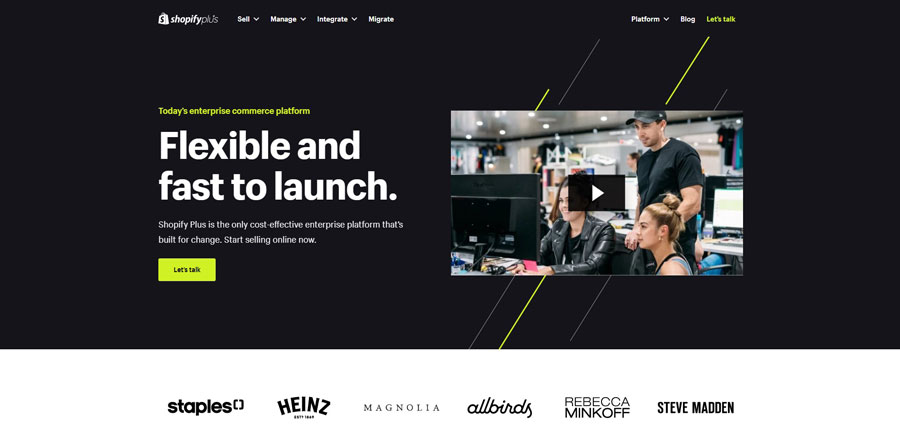 The major Shopify Plus Features to highlight-
Maintain high traffic
Global expansion compatible
Fully customized store
Automation capabilities
Multichannel capabilities
B2B & B2C integration facilities
The features of Shopify Plus are really compelling for an enterprise-level brand as these can open the windows of new opportunities and increase the chance of growth. People often change their decision to use Shopify Plus when they see the pricing. If the pricing plan of Shopify Plus frightened you, do not worry, you can go for other enterprise platforms where you can get similar facilities with fewer expenses.
Let's see the Shopify Plus alternatives and their features.
1. WooComerce
Obviously, when it comes to enterprise platforms, WooCommerce will come to your mind first. Being the most popular WordPress eCommerce plugin, WooComerce has many more features to offer so that business owners can find it reasonable to run their eCommerce businesses. However, the plugin is entirely free, and you have to use it on your self-hosted WordPress website. Remember, you may need to use other plugins as well to get additional WooCommerce features, and you may have to pay for them.

Features to highlight-
It's free (WooComerce WordPress Plugin)
It's beginner-friendly so you need not be an expert to use it
It's flexible so that you can add other plugins based on your need
It's highly responsive to all devices
It's secured and you can run your eCommerce store safely
2. PrestaShop
PrestaShop is an open-source eCommerce platform that is entirely free to download and use. This platform has built-in eCommerce capabilities that include creating products, categories, and subcategories, tracking inventory, creating coupons & discounts, calculating taxes, and many more. You can also use additional modules for SEO or marketing. By reading the PrestaShop blog, you can learn more about PrestaShop's activities, usages, and modules.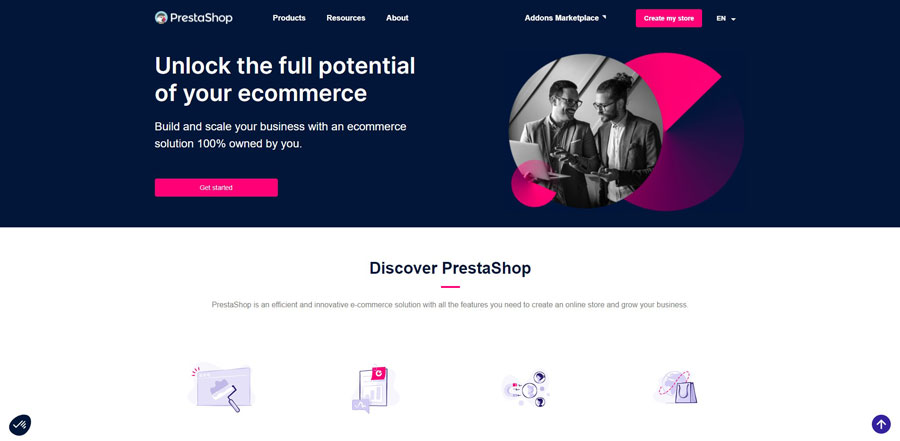 Features to highlight-
It's free to download & use
 It's opensource so you can edit the code
It has a strong user community where you can get the solutions to any issue
It integrates seamlessly with any module
It's highly customizable for creating an eCommerce store based on your needs
3.BigCommerce
BigCommerce is a premium hosted eCommerce solution that helps business owners set up eCommerce stores, customize accordingly, and sell any product (Physical products, services & digital products). Using the SAAS application, you do not have to use any hosting service or anything. However, you have to pay a monthly fee to operate your eCommerce store without any difficulties. From building your store, customizing it, adding products, market & selling them, you will enjoy a smooth experience using the BigCommerce platform. It has more similarity with Shopify plus as both of them are SAAS.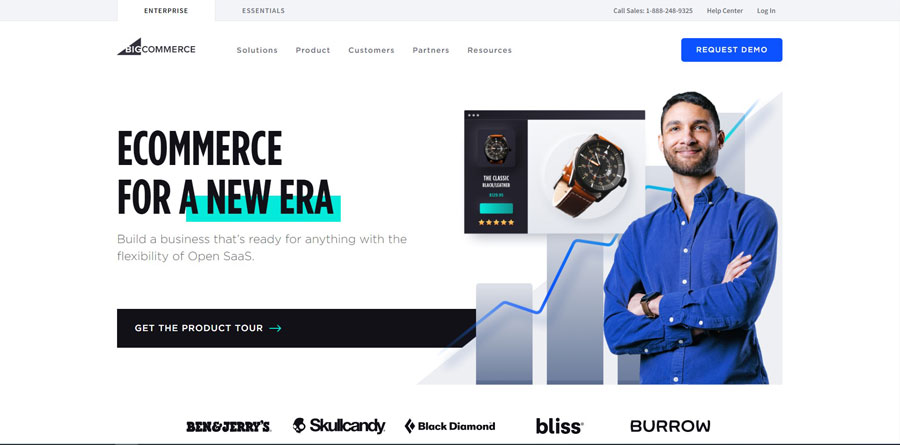 Features to highlight-
It is perfectly designed for Big businesses
It has advanced marketing & SEO tools
It offers suggestions & solutions from industry experts
It has active community forums
It has good payment & inventory managements
It has a smooth application integration system
24/7 effective support facility
It has different pricing plans
4. Squarespace
Squarespace has made it possible to think that you can launch and run an eCommerce store without website developers. If you want to create an online presence for your business through a fully functioning eCommerce website, you can try the Squarespace platform. Besides the beautiful design in Squarespace, many more features make the platform more desired by business owners. Squarespace has different plans, and you should take the "Advanced eCommerce" plan for running your enterprise business smoothly. In this plan, you will get all the premium features of Squarespace that will ease your eCommerce store management.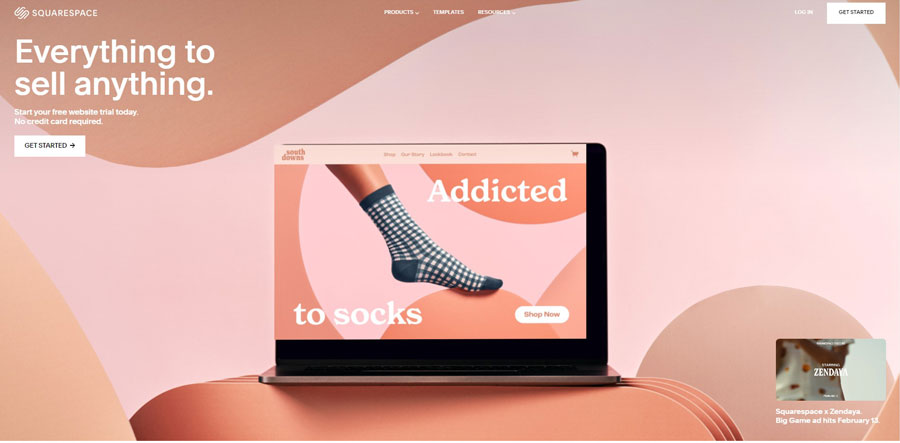 Features to highlight-
Location management system
Third-party eCommerce integration
Squarespace point of sale
Abandoned cart recovery
Purchase funnel analytics
Automated campaigns
Developer platform dedicated for developers for more customization
5. Ecwid
The name of the Ecwid comes from the "Ecommerce Widgets." Ecwid is one of the SAAS tools that you can use to create and launch your eCommerce store. It has distinguished itself from its competitors such as Shopify, WooCommerce with its unique features. You will also get all the must-have features like other enterprise platforms in Ecwid. It offers both free and paid plans to the users. So you can understand that the more pricy plan you take, the more features you will get from the Ecwid. Remember, if you plan to use Ecwid from outside of the USA, you may have to pay a little more.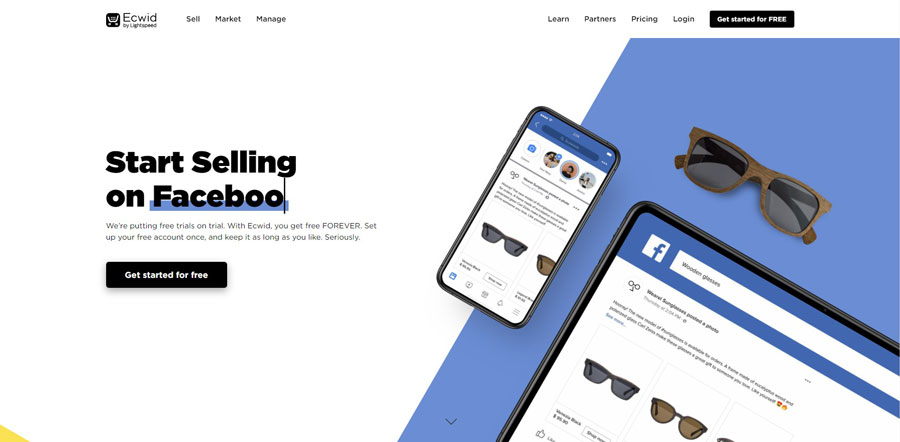 Features to highlight-
Free & paid plan
All premium features at a fixed price
Multiple sales channels including Squarespace point of sale
Advanced store management system
Versatile marketing system
State & report from multiple platforms
These are the close Shopify Plus alternatives that you should consider before making your decision. It is really a tough decision to make for any business owner to choose the most effective platform for enterprise-level business. However, I believe if you take a look at these six enterprise platforms, you will find the most suitable one for your business.
You may also like: What is Shopify Capital & Shopify Capital Alternatives