Security testing for eCommerce websites is an unavoidable task for all eCommerce store owners. The number of cybercrime is increasing more than before and many eCommerce sites are being hacked every single day. If your store has poor security, there can be a chance of getting hacked and losing valuable information. The bad consequence of not having proper security testing is it brings a devastating event for the business. To avoid the uncertain treats, you must ensure strong security for your eCommerce store and run security tests on a regular basis.
If you have not done security testing yet, you should consider performing a planned security checkup. In this article, I am sharing some proven tips to make your job easier.
Why is security testing for eCommerce websites important?
Why is security testing for eCommerce websites important?
Your eCommerce site is your online business. Like physical business, your eCommerce store has very confidential and valuable information such as customer's names, addresses, phone numbers, email, card information, and bank details. If these data get to the hand of hackers, they can make online purchases, transfer money, use others' identities for crime, and even worse. That's why running a proper security check is a must for any eCommerce website.
How to run a security testing for eCommerce websites
To test the security of your eCommerce site, you need to perform penetration testing. There are various methods of penetration testing such as internal testing, external testing, client-side testing, wireless testing and targeted testing. You have to pick one method that is best suitable for you. Now you can perform the penetration testing by following the steps I am sharing below: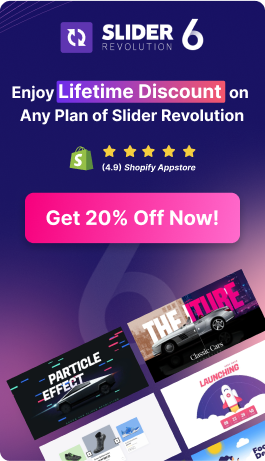 Audit:
You can audit your eCommerce website from a security point of view. This step involves auditing the website, particularly from a security point of view. The main purpose of auditing is to Identify security treats before the test starts. You can also identify the scope of running the test process.
Scanning:
Scanning helps you realize how your site responds to penetration testing. You can observe and get detailed information about your site performance.
Access:
Ethical hackers try to perform multiple cyber-attacks using website access. They will exploit all kinds of vulnerabilities such as business logic, application logic, database and other eCommerce apps. The common area of attacks involves weak passwords, credit card information, and unencrypted customer information. While performing the attacks, you must avoid serious data breaches so that the attacks do not cause any damage to your eCommerce site.
Analysis:
As you have done attacking your website and identified vulnerability, it's time to see the result using a common vulnerability scoring system. Analyzing this information provides the necessary insights to understand the security aspect of your website. After completing the analysis, You will need the recommendations from security testing for eCommerce websites and you should create your strategy based on the analyzed data.
You may also read: CRO Shopify Tactics For ECommerce
Things to consider for security testing for eCommerce websites
1. Content management system (CMS)
One of the considerable elements is the Content management system (CMS) that you may use for your eCommerce platform. There are different kinds of CMS and each of them has unique features. So, it's up to you which CMS you are using, but you need to be careful about unusual activities or unknown access. Be careful with the third-party integration while you are using their API. Moreover, do not underestimate any kind of warning or security threats in CMS.
2. Coupon and reward management
If you use any coupon or reward in your eCommerce store, you should be a little bit careful. Sometimes, hackers try to bypass multiple coupons in order to get more discounts on transactions.
3. Payment gateway integration
Most of the hackers target payment gateway and try to get access to get the card and bank information. As you know how much important it is, you should be more careful in this case. If your payment gateway is compromised, your customers' financial information will be stolen and that will damage your brand value.
4. Order management
To collect personal information, many hackers target order management systems. Sometimes, bypassing the validation requirements, they can manipulate the shipping address to get the order.
Conclusion
To sum up, you must make sure your site is secure from all kinds of cyber threats and your customer's information is in safe hands. To ensure this, you need to perform security testing for eCommerce Websites regularly, considering this as a precaution against possible danger. You should also continuously improve your site security by fixing the security holes.