How to dropship from Home Depot to Shopify? If you want to know this, then read the article because I am going to share it today.
You will get so many suppliers to start with your dropshipping business, but it will be wise If you can choose a reliable supplier like Home depot. It is chosen by a huge number of dropshippers because of its unique features and benefits. Many people have found it very easy and effective to dropship from home depot to Shopify and earn money online.
Dropshippers are always looking for profitable products that ensure more returns from the sale. It is not only the product but also the suppliers that you need to select carefully if you want to get more profit from the dropshipping business. The success of a dropshipping business greatly depends on its suppliers.
What is Home Depot?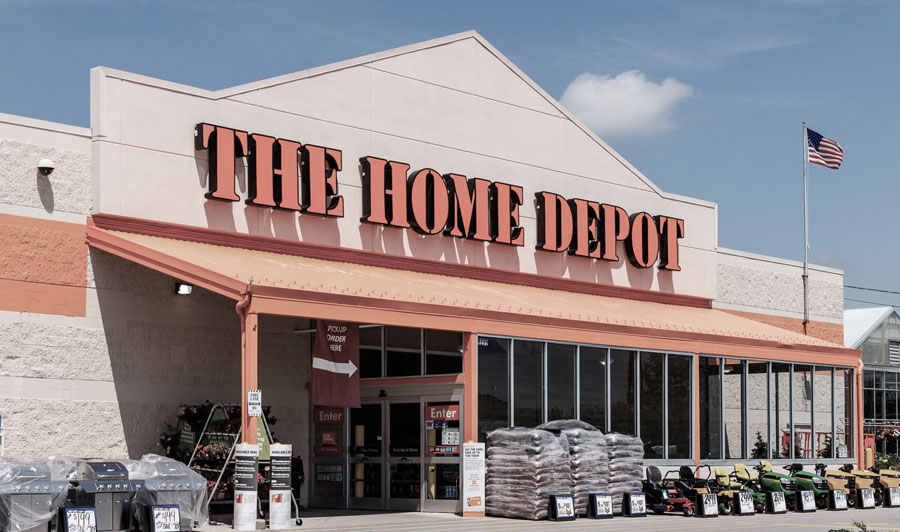 The Home Depot is the largest home improvement retailing company in the United States of America. It combines the concept of physical stores with an online presence to provide the best value for the customers. It was launched in 1978 and since then it has been serving people and continuously expanding its territory. At present, it has more than 2300 stores in North America, to be specific, in the USA, Canada and Mexico. Their innovative products are helping them gain the trust of the customers.
How to Dropship from Home Depot to Shopify
1. Create your Shopify store: First of all, you should create a Shopify store because you need to have an online store where you'll list your products and set up your shipping and payment options. Before launching your store, you can customize your store that represents your brand image. Make sure to include clear images of each product and proper description so that customers can easily see what they're buying.
You can even use products or collections sliders to attract more visitors. You can try the Slider Revolution app in your Shopify store to display your products beautifully. This is the most versatile and powerful slider app in the Shopify app store. Remember that visuals attract people more easily and motivate them to make buying decisions.
2. Set up your dropshipping account with Home Depot: You need to create an account in Home Depot if you want to do dropshipping with their products. Once you've registered with them, all you need to do is add the products that you want to sell to your Shopify store and set up your shipping addresses and payment information.
You can use third-party software to run your dropshipping business smoothly. These apps ensure an effortless integration between Shopify and the Home Depot. The tasks involved in this process are super easy so that you do not have to think about how to dropship from Home Depot to Shopify.
3. Choose the products you want to sell: If you have a wide variety of items, it's easiest to start with a category that you know little about. You will feel more comfortable if you work with familiar products. You can gradually increase the number of products or add high-priced uncommon items. Do some research to identify the winning dropshipping products and add them to your Shopify store.
If you can choose the winning products, you will get the result much faster. Otherwise, you may add many random products that will hardly be sold. Choosing the wrong products makes the dropshippers frustrated and leads them to stop the business.
4. Create a pricing plan: Pricing plays an important role when it comes to making buying decisions. You need to come up with the right pricing plan co9nsidering your target customers' behavior. Your pricing can be a make or break factor for your business's success. Decide what you'll charge for each product and stick to it. Your pricing strategy should be compelling enough that can convert the visitors.
5. Do proper SEO: Proper SEO practice is mandatory for you if you want to get genuine visitors to your store from the search engines. It is quite an important task of the process of how to dropship from Home Depot to Shopify. Because when you have created a Shopify store, integrated with Home Depot and add products to your store, now you need to attract visitors to your store.
6. Start selling: As you have done all the required tasks. Now it's time to wait for gaining visitors and make some sales.
You may also read: Blogging Vs Dropshipping: Things You Must Know
Benefits of dropshipping from home depot to Shopify
As you have known how to dropship from Home Depot to Shopify, now let me tell you some key benefits of dropshipping from home depot.
1. A huge number of products: You will get the chance to choose products from Home Depot's over 2 million products. It's a great opportunity for a dropshipper as he can enjoy more freedom to choose the products based on his interest. Do not think that they have a few product categories as they are a home improvement store. They offer a wide range of products that can be categorized into different subcategories. If you are planning to work with multiple products to target more audiences, dropshipping from Home Depot will be a blessing for you.
2. Free 2-day delivery: Who does not like free delivery? If you order products that cost 45 dollars or above, you will receive free 2-day delivery. You will find more than 1 million products in Home Depot that have this free 2-day shipping.
3. Unmatch price refund policy: If you purchase a product from Home Depot and find a similar item at a lower price somewhere else, you can ask for a partial refund for the difference.
4. Facility of tax exemption: If you want to get a tax-exempt program, Home Depot got you covered. You can enjoy tax exemption in Home Depot if you are registered and approved by local laws in your state.
Conclusion
So, choosing suppliers to do dropship business is as crucial as selecting the products. After reading the article, you have now understood how to dropship from Home Depot to Shopify and the benefits you can get from it.