Why do you need to know about the rich content for eCommerce? Because today, brands need to consider content strategy as a key part of their online business. This means creating content that is both engaging and informative so that customers can learn about the products and services offered. Additionally, engaging content can help drive traffic to your eCommerce site and boost sales.
What is rich content

for eCommerce?
Rich content for eCommerce means creating content with the necessary information that fulfills the demand, adds value and inspires the visitors to purchase the products from the site. The eCommerce-rich content includes product names, prices, dimensions, descriptions, and important information that helps their customers visualize your product.
Moreover, you can also create rich content for your eCommerce site regarding the topics your customers want to know about. For example, if you sell software, you might want to write articles about different software review and their usages. That means you need to provide content that adds value to your target audiences.
Whatever topics you choose, make sure that the content is interesting and informative. If it's not both, then people will likely skip over it. And without enough traffic visiting your site, you won't be able to generate any sales from your eCommerce store.
How to create eCommerce rich content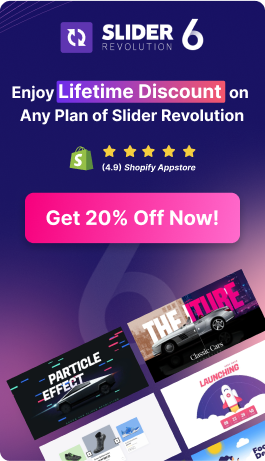 Creating rich content for eCommerce is a great way to get organic traffic to your store and make sales. Now the question is how you can create eCommerce-rich content. I am sharing the tips that help you understand what you need to do to create rich content for your eCommerce store.
1. Add high-resolution product images
When you are selling products online you need to understand that people can not see or touch the actual product. That's why you need to make the product more presentable virtually so that customers can get a clear idea about the product. Make sure the images of your products are clear and represent the exact product.
Do not use filters or edits the images that make them look different than the actual products. Try to add multiple images from different angles of your products. Your focus should be on displaying your products properly through images.
2. Write SEO-friendly detailed Descriptions
SEO is crucial when you are looking for organic traffic. A description is a perfect place to put your keywords. You should also write detailed information about your product. Try to include all the key features of your product, and usages so that customers can make a buying decision easily. Adopting SEO practice is a must if you want to place rich content for eCommerce sites.
Do some keyword research and try to come up with the keywords that your target audiences use to find their desired items. Place them in your content so that your products appear in their search results. Organic traffic has the actual buying intention.
3. Apply eye-catching visuals
It is proven that visuals attract more than plain text. You should add eye-catching visuals such as infographics in your blog posts and also on your website pages. Visuals help you showcase products and other information that people can easily understand than text.
If you have only text content on your eCommerce site, no matter how valuable information you are offering, people will not be interested and leave your site without spending more time. Attractive visuals made by Slider Revolution increase the chance of attracting more customers on their first impressions.
4. Update your content constantly
This is the part of content creation that most people neglect. Creating new content is good, but updating your existing content from time to time is important. You do not want to leave your previous content obsolete.
Everything changes so fast nowadays, especially information. So, you should keep updating your content so that your audiences get the latest information. It's a great way to enrich your existing content and add more value to the audience.
You may also read: Blogging Vs Dropshipping-Things You Must Know
Benefits of having rich content for eCommerce
1. Drive more organic traffic from Search Engine
Rich content provides essential information to the users. As a result, if you have rich content on your eCommerce site, you will get more organic traffic from the search engine.
2. Brand credibility
Visitors should be able to trust the brand from them they are buying is legitimate and of high quality. Rich content helps to gain the trust of customers and build brand credibility.
3. Loyal customer base
When you are providing rich content, you will get repeated visitors. These visitors become your loyal customer as they purchase from you and visit your website on a regular way.
4. Increase customer engagement
Content is a great way to make your customers engage with your brand. Those brands that can make eCommerce rich content can receive more responses from the visitors.
5. Reduce bounce rate
People do not spend much time on a site that does not attract them. Focusing on quality content is super effective in reducing the bounce rate of your eCommerce site.
Conclusion
Now you know the benefits of Rich Content for eCommerce and how you can create rich content that helps eCommerce to grow. By following these tips I shared in the article, you can create high-quality content that will help you get more traffic and boost revenue online.