Are you interested to know the best dropship theme for Shopify in 2022? If yes, then read the article thoroughly.
Dropshipping makes it possible to sell products without keeping them as stock in your store. The advantage of dropshipping inspires more people to start businesses online. You may have noticed a considerable number of Shopify stores are doing dropshipping business. Shopify is an excellent platform for eCommerce sites along with dropshipping companies. It has some fantastic themes that are specifically designed to ensure a seamless dropshipping facility for the users. I am going to highlight the best dropship theme for Shopify available in the store right now.
Let's see the best dropship theme for Shopify in 2022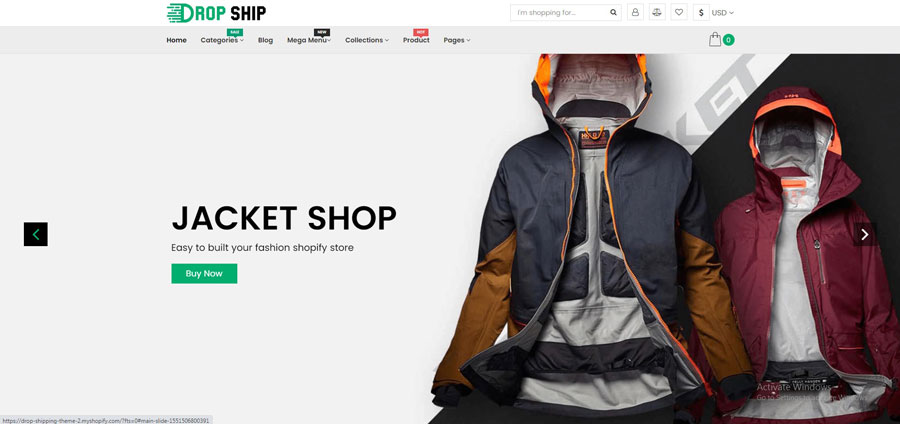 It's an excellent Shopify theme that gives drop shippers more flexibility when it comes to customizing their stores. You can add, reorder and remove content such as slideshows, videos, products, or collections. Using this highly responsive theme on your dropshipping store will help you ensure a better user experience no matter what are devices your customers are using to visit the store. Your store will be perfectly displayed on all desktops, iPad, iPhones, Android smartphones, Android tablets. You will also be happy to know that this theme support is fast and very helpful. If you face any difficulties or need any help using the theme, you can get support with a short possible time.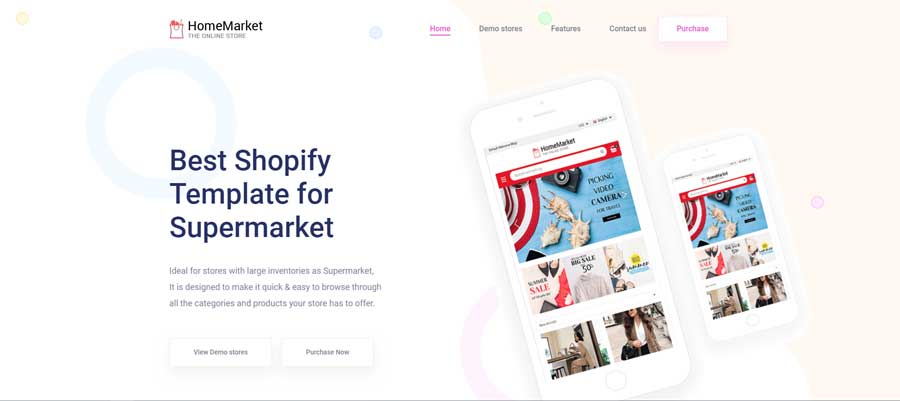 This theme is perfect if you want to design your store like an online superstore. This theme is entirely editable with the easy drag and drop builder. When running a Shopify dropshipping store, you like to have multi-language support from a theme like Home Market. This theme is specially designed to ensure quick and easy browsing through all the products and categories of your store. This theme comes up with outstanding features such as multiple homepage collections, unlimited mega menu, sidebar filtering, and many more.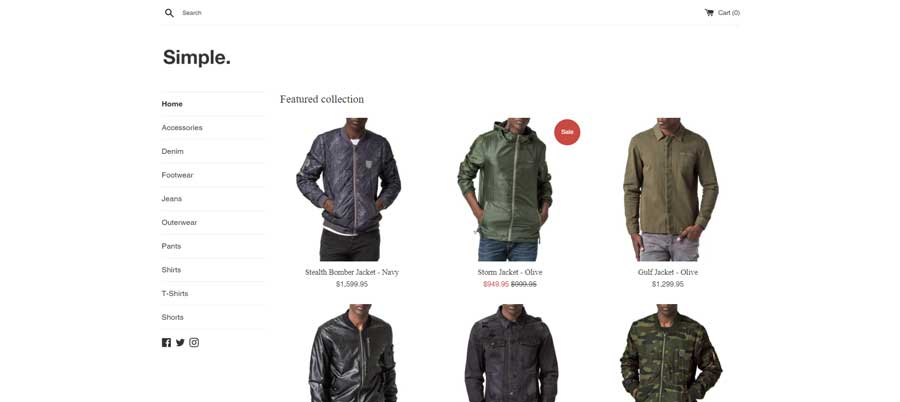 This theme is perfect for people who are planning to start a dropshipping store within a limited budget. This is one of the best dropship themes for Shopify comes with a very clean and minimal look, but it works just awesome. This theme is equipped with all the necessary functions you need to operate a dropshipping store. However, if you are worried about mobile responsiveness or SEO optimization of the theme, don't because Shopify also maintains its standard rules.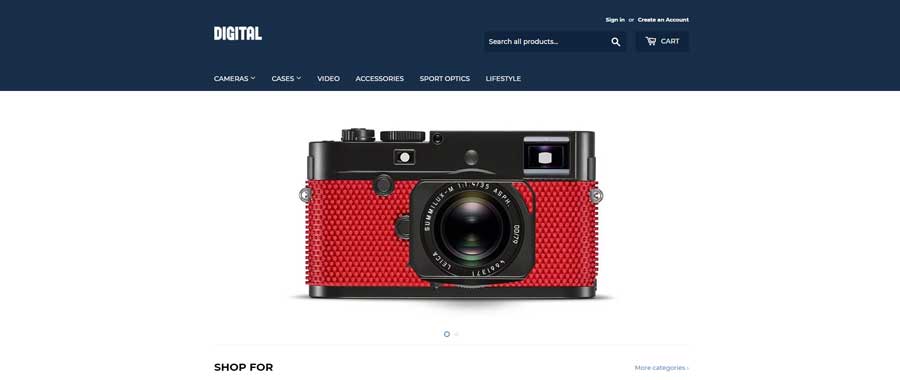 Supply is another excellent theme that deserves to be among the best dropship theme for Shopify. If your store has an extensive catalog, this is a suitable theme for you. It has a unique way to highlight your best sellers in front of the page. Useful filters are there to help customers find their desired products from the extensive collections. You will love to showcase your brands and products using a slideshow on the homepage. You will get all other Shopify theme benefits from the theme as well.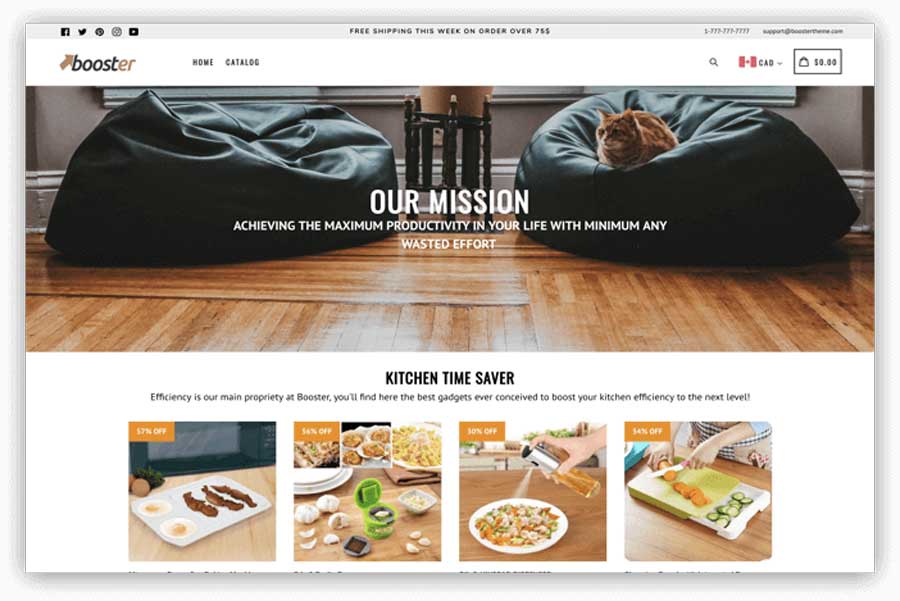 Booster is a new theme in the market but has already gained so much popularity because of its excellent dropshipping performance. It helps to convince your customers with its compelling design and motivates them to order more. If you are looking for the freedom of customization, you will try this theme. You can design your dropshipping store the way you want and make it mobile responsive as well.
You may also read: Shopify themes: 8 Best Free Shopify Themes to choose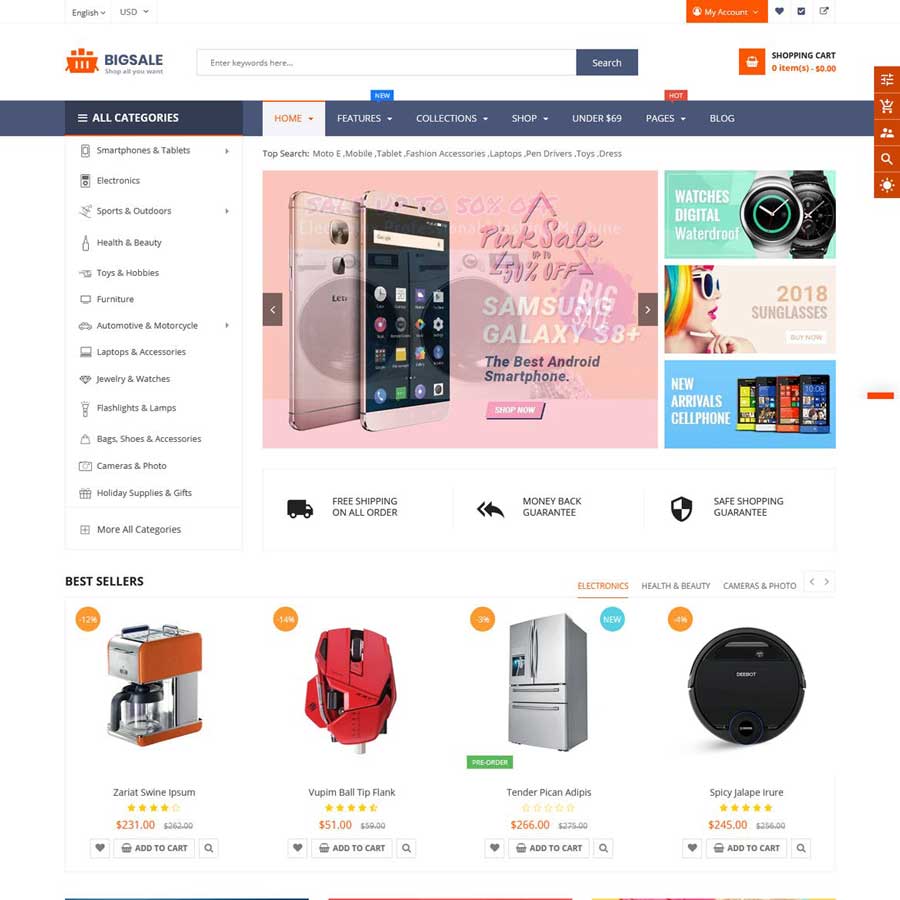 You cannot make a list of the best dropship theme for Shopify without including this fantastic theme. The Big Sale theme is an excellent choice for Shopify dropshipping stores, as you can use this for any dropshipping store. This easily customizable theme will allow you to use your selected colors, fonts, and more. You will be amazed to witness the unique options and features such as the robust mega menu, visual page builder, advertising & newsletter popup, eye-catching homepage slider, Instagram gallery, ajax cart, quick view product, ajax layer navigation, product brands, social share, quick tools, and so on.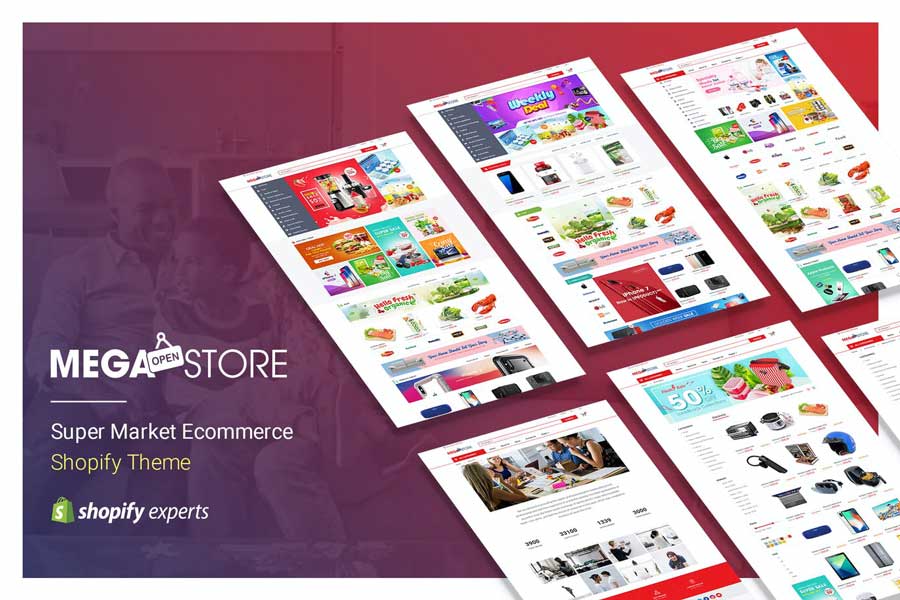 If you are confused about selecting a theme for your dropshipping store that will match your brand and the products, you should go for the MegaStore theme. So, no matter what products you are selling or your brand, this professional theme will work fine. You will get all the necessary features to operate a dropshipping store in this theme.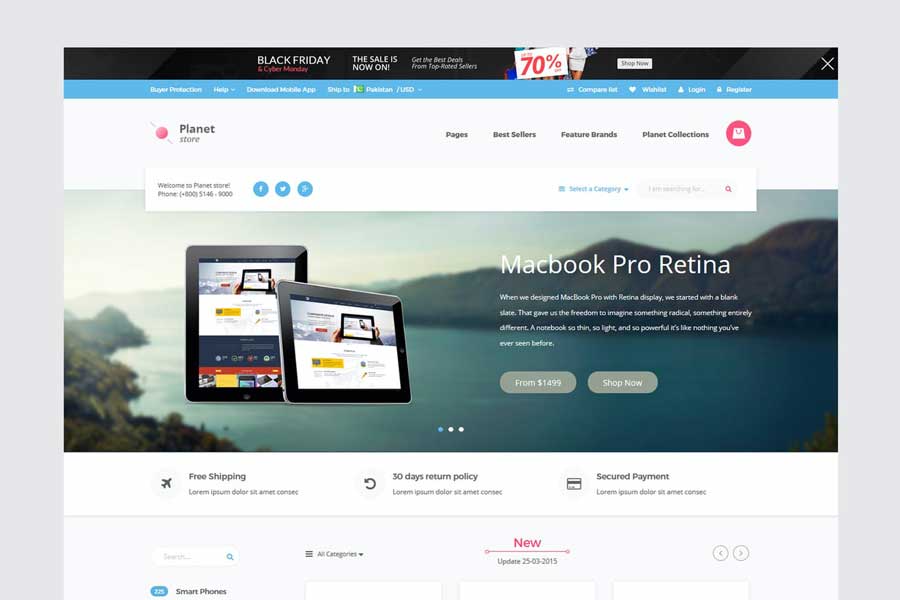 This Planet Tech Store theme is a must for people planning to sell tech products through Shopify dropshipping stores. This clean and trendy theme is designed to showcase the tech products correctly in the Shopify stores. Using this fully responsive theme, you can easily display the product category or your most popular products on the homepage. In addition, this customizable theme allows you to use your fonts, colors, and many more.

If you are looking for a complete theme for your dropshipping store, you need to check this theme. The first thing your customers experience when they visit your store is loading speed. This theme will make your store load faster and ensures the best user experience. In addition, you will notice less bounce rate using this theme in your Shopify dropshipping store.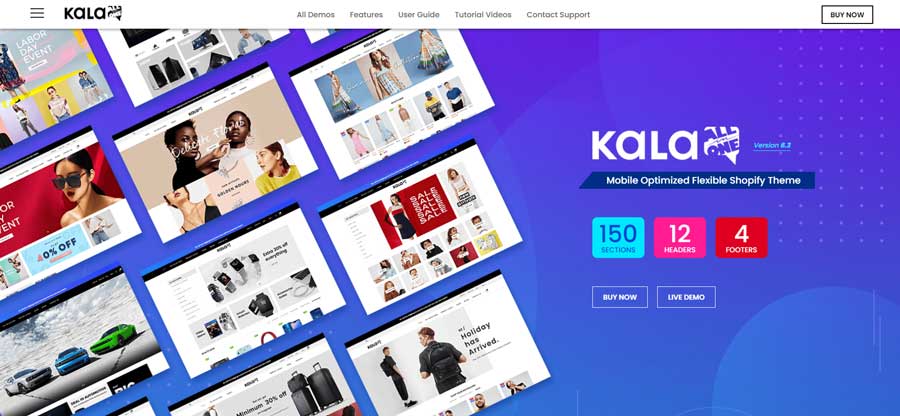 Kala is a multipurpose theme that comes up with so many design styles and layouts so that you can customize the theme to fit with your brand. If your customers are more comfortable shopping through mobile or tablet, you need to have this theme for your store. Its UI design is highly mobile optimized so that users can enjoy shopping more using their mobiles.
Shopify is a great platform when you are running a dropshipping store. However, it can get even better when you have got the best dropship theme for Shopify in your store. We have shared the list of the best dropship theme for Shopify in 2021 with you. I believe this list will help you to select the best suitable dropshipping theme for your Shopify store.