Thinking about that Shopify vs WooCommerce competition can be a mistake. Because both are good and there are many other options on the market. But, in this post, I want to focus precisely on the comparison between these two options, to help you as much as possible in your decision.

If you are thinking of starting an online store, the first thing to decide is which e-commerce platform you are going to use. There are several different options available, but the two main eCommerce platforms that take a lot of the market are Shopify and WooCommerce. Each of them is different and offers its own pros and cons, so make sure you choose the one that best suits your business and helps you achieve your goals.
Let's go with what I consider is the fundamental thing you should know.
Shopify vs WooCommerce Everything You Should Know
In this article, we dive into Shopify and WooCommerce to discover their core functionality along with the benefits of each. To help you choose the best e-commerce platform for your business or startup, we'll also look at the fundamental differences between the two and what they mean to you. We will address:
What is Shopify?
What is WooCommerce?
Benefits of Shopify
WooCommerce benefits
Main differences between Shopify and WooCommerce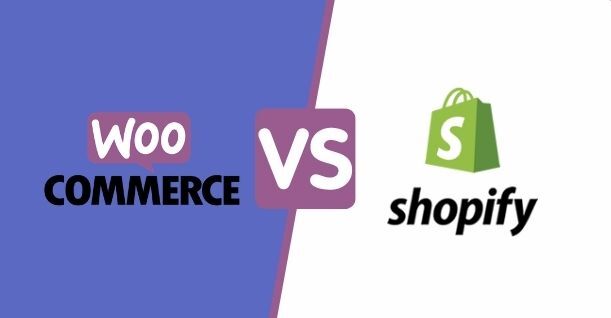 What is Shopify?
Shopify is an all-in-one eCommerce platform that allows you to start, run, and grow an online store business. It allows you to set up your online store quickly and easily without having to deal with technicalities. With Shopify, payment processing is integrated into the platform along with inventory management so you can do it all without having to switch between multiple platforms or programs. It's a great option if you don't have a website yet and want to start from scratch. Shopify is currently used by more than 1,000,000 businesses around the world for their business needs.
What is WooCommerce?
WooCommerce is a customizable open-source eCommerce platform that can be built and used on WordPress. It is a plugin that integrates into your website and allows you to transform it into a fully functional e-commerce store with ease. WooCommerce has an integrated content management system (CMS) and is 100% customizable. It's a great option if you already have a website, especially one that runs on WordPress. More than 3,500,000 websites around the world currently use WooCommerce in some form.
Benefits of Shopify
There are three tiers of Shopify plans: Basic Shopify, Shopify, and Advanced Shopify. The Basic Shopify plan comes with many features that will allow you to get your eCommerce site up and running. If you want to add third-party tools or plugins, you must upgrade to the Shopify level and pay for the additional tools or functionality. The upgradeable options mean that Shopify is scalable and can grow with your business without disruption.
All Shopify plans include hosting, so you won't have to worry about scalability or the issues associated with high traffic. This means you'll always have fast loading speed, mobile responsiveness, and powerful tools at your fingertips. Shopify easily integrates with multiple channels like Facebook and Amazon, which can help you increase your reach to potential customers.
Shopify offers a full support team to help you with any issues you may have. Support is available 24/7 and you can reach the team via live chat, email, phone calls, or even Twitter. If you'd rather take things into your own hands, you can use Shopify's guidelines and tutorials to give the store a try.
Benefits of WooCommerce
Since you are responsible for the general maintenance and security of your WooCommerce store, you will get the freedom to customize and change it as you see fit. WooCommerce gives you total control of your site with almost no limitations. There are many options to help you scale your site. But it will require more practical work than Shopify. Since you will need your own hosting plan – I suggest SiteGround – you have the advantage of choosing the one that works best for your business.
WooCommerce offers community support and custom functionality that can be designed to benefit any business. There are powerful integration capabilities and many easy-to-use design options.
Even if you're not interested in full customization, the number of themes available on WordPress far exceeds those on Shopify. You will also get access to comprehensive SEO plugins that can help you analyze whether or not your efforts are working. If not, WordPress offers plugins that can help make suggestions and optimize your site to get the most out of your SEO efforts without having to outsource the work.
Shopify vs WooCommerce Differences
The main differences between Shopify and WooCommerce are cost, features, security, ease of use, and aesthetics.
Cost
One of the main differences between Shopify vs WooCommerce is the cost. Shopify plans start at about $ 29 / month for the basic Shopify plan; Shopify costs about $ 79 / month and the Advanced Shopify plan will cost you $ 299 / month. You'll also need to pay for transactions, roughly 2.9% + 30 cents per transaction on the Basic Shopify plan. If you upgrade to the Advanced Shopify plan, the transaction price drops to approximately 0.05% per transaction.
WooCommerce is a free plugin that costs nothing to use. You will need to have a website and pay basic operating costs (hosting, domain names, and SSL certificates), but many companies already have a website, so the plugin does not increase your expenses. There are also several options for special hosting plans that feature the use of WooCommerce if you're just starting. By using WooCommerce, you won't have to pay a transaction fee and there are many free plugins available in WordPress.
Characteristics
Shopify has a large internal store for third-party plugins or apps that have been approved for use by Shopify. Shopify also integrates API technology and there are plenty of options to achieve whatever feature you want. You can use apps for cart abandonment, SEO, discounts and promotions, email marketing, and more. Some of the applications are free, while others are costly and well supported.
WooCommerce is an open-source platform, which essentially means that you have absolutely no limitations to what you can integrate into your eCommerce store. Plugins or add-ons only have to be compatible with WordPress to work properly, although many are also paid. You can browse the WordPress site for plugins that help with SEO, lead generation, email marketing, and more. If you want to take your site to the next level, you can hire an on-demand developer to help you.
Security
Since Shopify is a comprehensive platform, it takes care of all the security within your infrastructure. This means that SSL Certificates are included in your monthly price and your customers are guaranteed a safe and secure payment process.
With WooCommerce, you are responsible for managing your own security. This means that you will have to pay for the SSL certificates yourself and make sure your third-party payment system is verified and safe for your customers. Here, you are going to need someone who knows all the related technical details.
Easy to Use
If you're not a web designer and you don't have any designers or developers on your team, Shopify will be better for your business – although there will always be something technical to figure out. The platform offers easy-to-use software that allows for easy customization and interface design. It gives you the ability to take care of business management easily and without back-end developer experience. However, this means that you are limited to what is available on Shopify and its App store, which is quite extensive.
WooCommerce is a plugin that will need to be installed, updated, managed, and protected independently. If you have no experience building sites and taking care of backend features, you will have a learning curve to deal with WooCommerce. However, this is not necessarily bad. If you're willing and have the time to learn, you'll be able to access extensive customization and thousands of third-party plugins.
Esthetic
To design your site in Shopify, you must use Shopify's internal theme store. There are a variety of paid and free themes you can choose from, but you may not be able to customize them as much as you expect without the help of an experienced web designer or developer.
WooCommerce is an open-source platform that offers extensive customization. Although you will need to know some back-end code and be able to manipulate your site to get there, there are also theme options you can start with and edit along the way.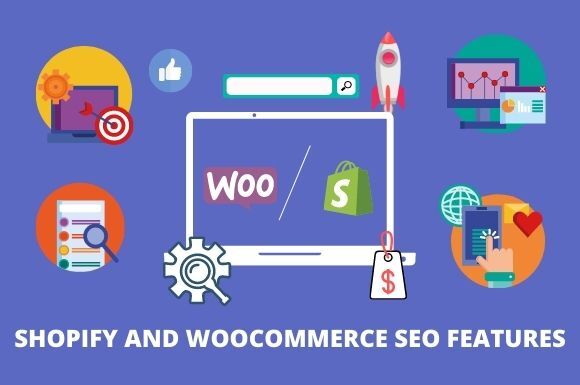 Application Support
App support tends to be more robust with the Shopify vs WooCommerce plugins or WordPress in this case. Since Shopify and the owner of the application or plugin work together, whereas in the case of WordPress the plugin developers in that community are not within the company that develops WordPress and WooCommerce.
You May Also Read: How to Install an App on Shopify
Now is Your Turn
Choosing between Shopify or WooCommerce can be overwhelming, it's true. But both platforms offer many benefits and are trusted by millions of people. Shopify and WooCommerce are powerful e-commerce platforms that can help you have that online store you've been dreaming of for a while.
It's not really about which platform is better overall. I have personally worked with both of them on profitable projects. It's about which platform will be best for your particular business and the context of it.
Conclusion
The differences between the two suit different businesses, so being clear on which ones you need will help you make the decision more easily. If you have problems determining which e-commerce platform to use, feel free to inform us.