D2C stands for direct to consumer and describes a sales strategy in which middlemen are eliminated from retailers and companies do business directly with their customers. The best way of selling products is now largely excluded instead of D2C brands rely on eCommerce business and their online shops.
But independence also goes hand in hand with responsibility. And so, of course, D2C brands also have to take care of things that middlemen would otherwise take over, such as marketing. In the context of D2C brands we would now like to specifically name those Shopify advantages that are explicit of high relevance for D2C brands:
1. Connection of All Relevant Social Media Channels
Basically, social media was what made D2C brands possible. The formation of a community is therefore essential. Shopify offers connections for all-important social media channels such as Instagram or Facebook in its own app store; And in line with trends, more and more are being added, such as TikTok. In addition, there are also apps for connecting Instagram feeds, example. Thanks to the connection, the social media channels can be managed and used centrally from the Shopify admin.
2. Online Shop with Free Test Phase and Low Monthly Tariff
Many successful D2C brands are born from an innovative idea and start with just a few products. It is understandable that prospective retailers in particular are concerned about whether they can implement their idea without taking a financial risk.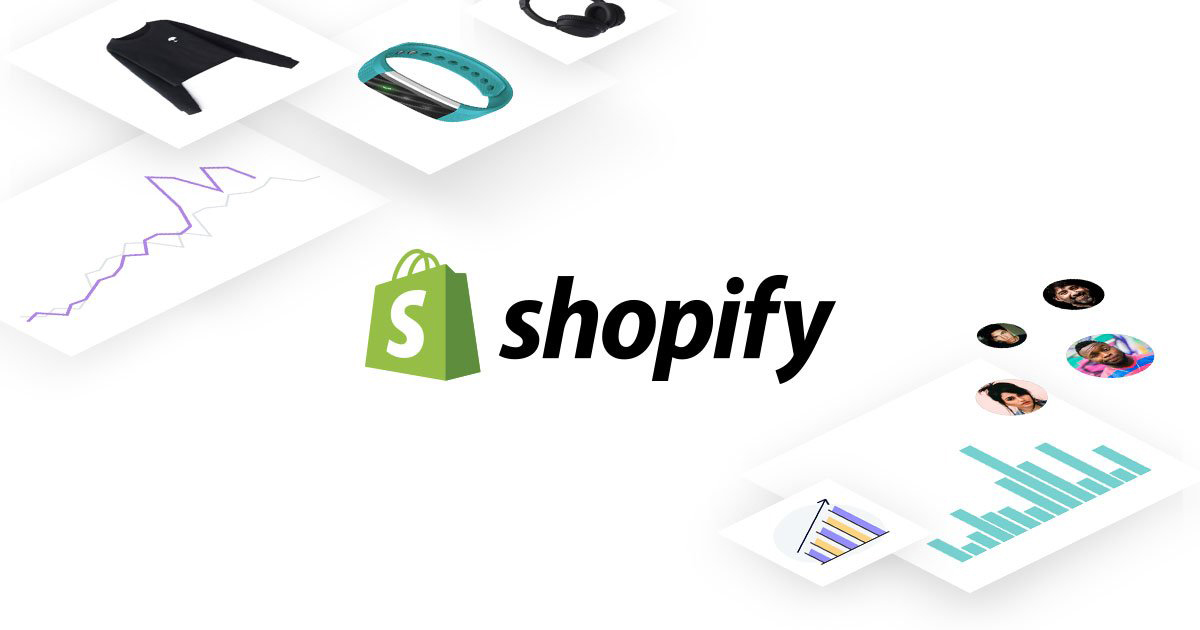 How is the idea received? Does the product sell? Is an online shop worth it? These questions arise, especially with new concepts and innovations. In order to enable a risk-free entry into eCommerce, Shopify offers a 14-day test phase in which retailers can see whether the entry is worthwhile for them. Then you can book the cheapest monthly plan, called the Basic Shopify Plan, for just $ 29 a month. That is less than the monthly electricity bill for a single household.
3. Professional Online Shop with Individual Design Options
Visuality is very important for D2C brands. Accordingly, the online shop should be professional, have a beautiful design, but also underline individuality. Shopify offers all of this because, with the various themes that are available for free, you can choose the right design and design it individually in the Shopify admin area; And that with just a few clicks, drag & drop and without any design knowledge.
4. Instagram Shopping
Instagram plays a particularly important role for D2C brands with its shopping function. The products are tagged in the posts and are "shoppable"; the followers can therefore buy the products they like directly. You can decide for yourself which products should be offered on Instagram.
5. Simple Shop Management without Technical Knowledge
Shopify is a cloud-based eCommerce platform that you can manage from anywhere without any technical or graphical knowledge. Nothing has to be coded or designed, with just a few clicks you can select and personalize templates, called themes. Technical maintenance also happens in the background, so you don't have to install any updates. This way you have more time to concentrate on the essentials, namely the business.
6. D2C Brands- All Important Marketing Figures at a Glance
Especially in times of increasing marketing expenses due to increasingly expensive advertisements, it is important to keep an eye on the marketing measures and their success with concrete figures in order to measure their effectiveness. In the Shopify admin area, these figures can be displayed, also graphically, in order to have an overview of which measures are going well and how well, in order to optimize them if necessary.
7. Shopify Apps for Marketing Measures of Any Kind
D2C brands have to focus particularly on marketing, on the one hand, to reach and expand their target groups and, on the other hand, to retain customers. Social proof elements such as customer ratings play a special role in the acquisition of new customers since new shops in particular need to gain trust in order to dispel the skepticism of interested parties and turn them into customers; in other words, to increase the conversion rate. And once you have managed to win customers, you need to address them directly and keep them up to date, for example with newsletters. And of course, it is ideal when customers become loyal regular customers, for which loyalty programs are suitable in order to retain them with loyalty points or bonus systems.
The Shopify App Store offers a wealth of useful apps in this regard, including those that are particularly important for D2C: Apps for email campaigns/newsletters, customer reviews, or loyalty programs. There are both free apps for beginners: inside, as well as paid apps for shops that are growing or have grown.
You May Also Read: Getting Started In Multichannel Selling With Shopify
8. Responsive Design for Mobile Devices
Since D2C brands rely heavily on social media, their communities are accordingly very digital and use mobile devices, mostly smartphones, to access online content.
And various studies also prove the steadily growing importance of mobile devices. Shopify shops can therefore also be optimized specifically for mobile devices so that the display on smartphones is user-friendly.
9. Blog Function
One of the reasons D2C brands are so successful is that they understand the importance of good content and storytelling. It's not just about selling something, but also explaining the added value of the products to customers with good content or simply offering useful content as a service. All Shopify shops are equipped with a blog function so that retailers have a place for precisely this content.
Conclusion
D2C brands are more independent because they do without intermediaries. Inside; to do this, however, they have to take care of many more work processes independently, in which a lot of time has to be invested. Simple and uncomplicated shop management that saves time and is also not associated with financial risk is just what you need.
If you have any questions, feel free to contact us. We will try our best to give you feedback as soon as possible.