Digital commerce is growing every day and today we need tools that make it easier for us to undertake any type of project through the internet. If you have among your plans to start an online store, where we share a list of five essential Shopify tools for online stores.
Worldwide there are multiple tools that strengthen the development of online businesses and the opening of opportunities for new products to be launched on the market.
Online stores are a platform that has simplified the lives of millions of users who can purchase a product or service through the internet.
Shopify: The Engine of Online Stores
To open an online store there is an essential tool that will help you start your own business, it is Shopify.
It is an eCommerce solutions platform that allows you to set up an online store to sell the product you want. You can organize your products, personalize your website, manage online payments, track orders, and much more with just a couple of clicks.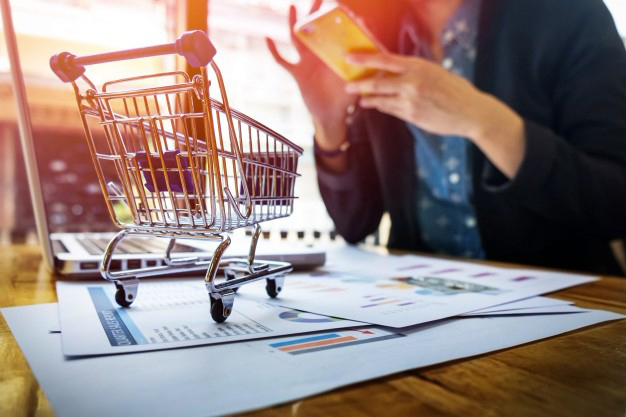 Through Shopify, you can not only set up an online store, but you can also get digital tools for websites, download applications, read tutorials and informative content, and receive entrepreneurship guides.
What Kind of Sales can You Make Through Shopify?
One of the advantages of using Shopify is the versatility that this platform offers for creating online stores.
Sales through Facebook: To make it easier to navigate the products or services offered, Shopify offers sales options through a purchase section on Facebook pages.
Sales through blogs: Whether through a product card, a shopping cart, or a payment button, Shopify allows you to insert a code that will allow you to personalize and make sales through any website or blog.
Sales through a virtual store: You can build an online store using templates or themes for online stores. It can be customized with colors, images, fonts, fonts, etc. No need for a web designer or developer.
You May Also Read: Top 11 Outstanding Shopify Blog Apps That You Must Know
5 Best Shopify tools for Online Stores
Here we have discovered some best Shopify free tools for your online stores. Let's check them out:
1.Logo and Slogan Generator
Through Shopify, you can enter the name of the company or company and select the logo that best suits the desired concept.

With this tool, it is possible to achieve a design with complementary elements that will achieve better results.
2. Invoice Generator
The Shopify invoice generator is one of the most indispensable Shopify tools that will make the life of your eCommerce project easier.

All you need to do is fill in the required information and you will create an instant Shopify invoice that you can save, print, or send directly to your clients via email.
3. Purchase Order Template
Transacting with vendors is the easiest when you use the free shopping templates.

With the help of the purchase order template, you will be able to control pending orders and accounts payable through a form that can be downloaded, printed, or sent electronically.
4. Profit Margin Calculator
This tool is easy to use, you only need to enter the net cost of each item and the percentage of profit you would like to obtain.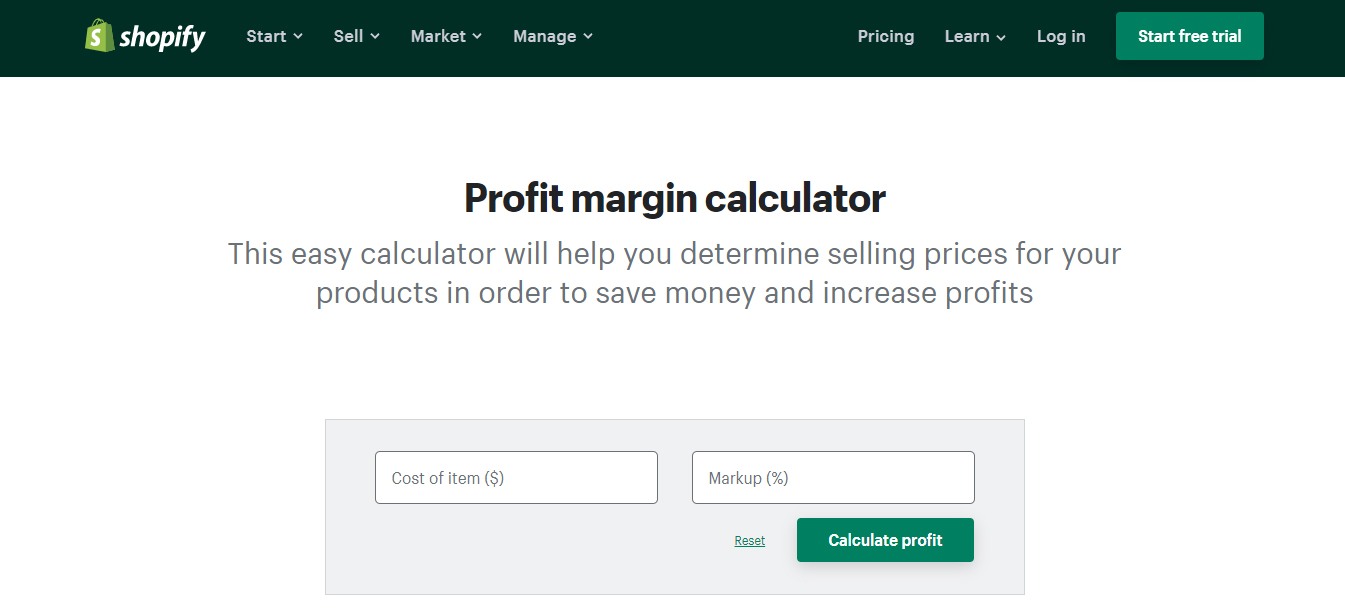 From this, you can put a price on your products and generate profits for each sale you make.
5. Barcode Generator

Barcode generator is not only easy and fast to use, but it will also allow you to control and organize your products with a unique and personalized Shopify barcode generator that you can download and print.
Conclusion
Hopefully, you will get benefits from these 5 Shopify tools for online stores. In addition to these tools, in Shopify, you can also find other tools (example: Shopify domain name generator, etc)that will help you set up or strengthen your own online business