The main goal of an e-commerce store is to generate revenues. But if you are not making any money in your online business, there must be something missing, right? Well, we think it's about time for you to use a Shopify customizer app.
"What in heaven's name is a Shopify customizer app?" You ask.
In this article, we'll explain this to you along with our list of three tools that you should be using in your Shopify store.
Shopify Customizer Apps & Sales: Where's The Connection?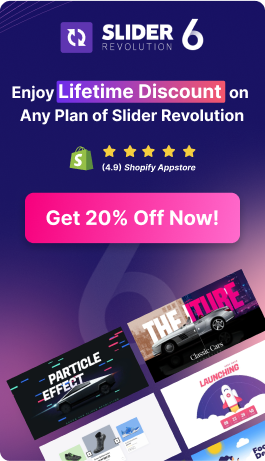 In e-commerce, we have this term called conversion rate optimization or CRO.
As HubSpot puts it:
"Conversion rate optimization, or CRO, is the process of increasing the percentage of users or website visitors who complete a specific action to increase the number of leads you generate."
And to increase the conversion rate of your Shopify store, you should be using apps that are designed to do that – particularly, Shopify customizer apps.
So there's the connection.
You see, you'll be wasting a lot of time, effort, money; and you'll miss out on great opportunities if you don't pay attention to your conversion rates.
But of course, we won't let that happen to you. Hence, the list of apps over the next section.
Three Customizer Apps You Should Start Using
In choosing which apps to include in this list, our main consideration is sales conversion. As such, we chose three apps whose purposes are not only to customize the website but also to positively impact the bottom line of your business.
We chose apps that have customization features that improve user experience, shopping experience, and one that provides these things even after the customer has left the website.
For that, we have these Shopify customizer apps in our list:
PageFly – to enable ecommerce businesses to design and build landing pages with all the proper conversion elements. This also allows them to create crucial product pages for those flagship or popular items.
Infinite Options – allows entrepreneurs to include unlimited options or variants on their products to make customization, upselling, and product bundling possible. With these added options, online stores can increase their customers' cart value upon check out.
Klaviyo – gives online businesses an efficient communication channel with their potential customers even after they leave the website through properly designed email campaigns and personalized SMS. With the automations in Klaviyo, abandoned cart reminders and customer win-back are also possible.
Let us now talk about these apps one by one and discuss their features that will help your business thrive in this competitive world of ecommerce.
01. PageFly: Design & Build Impressive Web Pages
PageFly is a page builder developed by CRO experts to help you build a distinct website that truly reflects your brand while it increases your chances of converting web visitors into paying customers.
Features
PageFly has a bunch of useful features focused at making your online store a distinct piece of art:
High-converting and fully-responsive templates
PageFly has more than 100 high-converting and fully-responsive templates that you can use for your store. But if you don't want to use these templates as-is, you can further customize them to your own liking. Otherwise you can start from scratch and let your imagination and creativity do the work.
The good thing about this Shopify customizer app is that you don't have to be an expert web developer to create a beautiful website. Their drag-and-drop system will make designing your website extremely fast and easy – even if you have zero programming and design experience.
Applicable on different types of pages
PageFly is applicable on a lot of use cases. You can build landing pages, product pages, and a unique homepage that will give your website that "wow" factor through visual storytelling.
Suitable to any ecommerce business
PageFly isn't just for ecommerce stores who are selling their own products. It also offers CRO solutions for dropshipping stores so they can create a distinct brand even if they are selling products similar to other dropshippers.
Even ecommerce stores who sell intangibles like digital products and services can take advantage of PageFly's ecommerce solutions.
PageFly provides solutions to businesses of all sizes – be it a startup, medium-sized, or an enterprise. Thus, you don't have to worry about installing a new page builder and starting all over again when your business scales. PageFly grows with your business.
Sample Stores
Check out how these Shopify stores used PageFly to design their website and increase their conversion rates.
Along with stunning product photography, Volant created a product page that looks very relaxing – just as their products are. The colors are on point and their copywriting on their products are very convincing.
Another feature of Pagefly that they took advantage of is the social proof section where they show testimonies of their satisfied customers. PageFly can be integrated with social proof apps like Yotpo, Judge.me, Vitals, and more.
As mentioned, PageFly can also be used by service-oriented ecommerce websites. This website is one perfect example.
Their website opted for a simple design approach that goes straight to the point as regards the services that they offer. But this simple design approach doesn't mean that it has to be boring.
Instead, with the proper combination of colors, fonts, and some moving elements, Daily & Co was able to achieve a visually pleasing website packed with information.
Pricing
If PageFly sounds interesting, you'll be happy to know that it has a Free plan where you can familiarize yourself with the ins and outs of the app. With this, you can explore the app so you can find the design that best suits you. However, you can only publish one slot (one published page/section).
The Pay-as-you-go-plan starts at $24 per month for 10 slots and the Enterprise plan starts at $199 per month (with 17% discount if paid annually).
Pros
Here are some of the advantages of using PageFly.
The drag-and-drop system is very easy to use after a little familiarization of the app
It enables businesses to create truly brand-specific website designs
Accommodates large businesses as well as small ones
Cons
On the other hand, here are the disadvantages of using this Shopify customizer app.
The Pay-as-you-go plan is a bit on the high side and it lacks some crucial features such as video call support which will be very important for first time users
The dashboard can be confusing at first
Doesn't support customization of check-out pages
02. Infinite Options: Infinite Product Options For Diverse SKUs
The next Shopify customizer app that you should check is Infinite Options. This product customizer app will give you vast custom options especially if you own an ecommerce store with a large number of SKU, you have a print-on-demand (POD) business, or you are selling customized products (like the sample stores below).
Features
Infinite Options has a bunch of features that could impact your bottom line by increasing your customers' cart value.
One way to increase your sales is by giving your customers an option to choose an add-on to their original purchase – which increases their cart value. Some add-ons could be product personalization like engraving, embroidery, and other services such as custom packaging, gift wrapping, rush processing, and more.
If product personalization is not your business model, another way to increase cart value is by product bundling. This is when you "bundle" your customer's original purchase with other products in your store (mostly with discounts to make it more enticing).
This product customizer app features different input types that will suit the specific needs of your store. You can choose from: large text inputs, numbers, radio buttons, dropdown menus, check boxes, and swatches. It could be sizes, colors, and other add-ons that will help you generate more revenues.
Additionally, Infinite Options lets you use conditional logic when customizing products in your Shopify store. Thus, depending on their choices, your customers will have a unique product personalization experience.
Apply it only in your choice of products
You can choose to apply it only on selected products, or certain types of products.
Lightweight & easy to use
With unlimited personalization options, you would think that using this app entails hours of head scratching just to figure out how it works. But interestingly, the app is lightweight and is extremely easy to use that even beginners would seem like expert coders.
Sample Stores
Checkout how these Shopify stores used the Infinite Options product customizer app in their own products.
Wood Bat Factory took product customization on another level as they provided their customers a lot of options for their baseball bats. As you can see, if you select Yes on "Would You Like The Product Engraved" pulls out more options for customers.
Customers can upload print ready design files, add a text, select a typography, and add color. The choices don't end there. Customers can also opt for different types of leather grips.
And if you noticed, all options entail additional additional costs – which means more upsell revenues for the business.
Buying a hoodie from Distant Klash gives customers the option to buy a plain one or to have one that is customized for them.
Aside from the usual size and color choices, customers can opt to add names on the back and on the sleeve of their hoodie. And to maximize their earning potential, Distant Klash offered these options as an upsell to their customers.
Pricing
Infinite Options offer a 14-day free trial for all first-time users. After that, it charges a flat rate of $12.99 per month.
Pros
The price is very cheap when you think of all the upsells that you could make from using it
The dashboard is very easy to use and understand
It can be integrated to Shopify POS, which means that physical stores can also use it
Cons
We appreciate the free trial, however, it immediately requires commitment since it requires payment info before you can use it
Aside from our minor concern with the free trial, it's hard to find fault with the product customizer app considering its price
03. Klaviyo: Send Artistic & Personalized Emails To Customers
The last one in our list of Shopify customizer apps is Klaviyo, an email and SMS marketing app.
Marketers report that 27% of their web traffic comes from email marketing (Tidio), and 73% of customers have bought as a result of a brand's text (Klaviyo).
Yes, that's a huge chunk of potential customers right there. So you don't want to leave this out.
Features
Klaviyo has a multitude of features that are designed to help drive traffic to your website and increase your chances of converting visitors into customers.
Klaviyo lets you create mobile-friendly custom forms. Be it pop-up, fly-outs, embedded forms, or any type of sign up form. And unlike other lead capture forms, Klaviyo lets you choose which type of visitors will see a certain form (according to set parameters).
Automatically send tailored emails or text messages to your customers depending on the actions that they took during their browsing session on your website.
Ready-made templates for faster email creation
Creating different email campaigns can be a tedious task. But not with Klaviyo. They have a selection of HTML templates that you can use so you can craft emails faster – saving you valuable time and effort. Additionally, you can employ an AI assistant in thinking of subject lines for your email so customers will be compelled to open them.
Highly targeted emails and text campaigns are possible through lead segmentation. With this feature, you can get super specific with your parameters in order to sort out your leads into potential customers, high-spenders, return customers, and more. You set all the rules.
With text messages, you can bypass all the clutter in your customer's inbox, and instead, your campaign goes straight to their phone screens.
Sample Stores
Let's look at the testimonies of Shopify stores who are using Klaviyo in their marketing campaign.
Source: Klaviyo
Tecovas attributes their increased year-on-year sales to their email marketing campaign. In their Black Friday and Cyber Monday sales back in 2022, their email revenues increased by 30.5% and they increased their overall revenues during the said holidays by 138.8%.
This was made possible through A/B testing of email campaigns (also a feature of thiss app) and their successful customer segmentation, Thereby enabling them to send highly personalized ads that converted into sales.
Source: Klaviyo
In their first month of using Klaviyo, Tushy's email revenues rose by 58.6% and their quarter on quarter growth in campaign click Q of 2023 increased by 19%.
Considering that they have only been using Klaviyo for a month when this case study was made, this goes to show that using an email marketing app can have a huge impact in just a small amount of time.
Pricing
The pricing of this Shopify customizer app depends on the number of subscribers that you have. But assuming that you are new at email marketing and you have less than 500 subscribers, you will have to pay $20 for emails alone and $35 for email and marketing.
Marketers with less than 250 subscribers can use it for free.
Pros
The ready-made templates are great for new email marketers who want to launch a campaign fast
Customer segmentation feature is topnotch – making for a truly personalized email
Their automated campaigns is next level and can be really useful in sending the right message
Cons
Klaviyo is packed with features, as such, one might need time learning all of it
Pricing is easy to understand but it can get really expensive as the email list grows
Final Words
You might be asking, "Why can't I just use Shopify all by itself?"
We understand. These Shopify customizer apps entail additional overhead cost to your business. And if you are just starting out, the sum could be a little hefty.
The truth is, it isn't mandatory to use Shopify apps in your online business. But here's the thing, there are some features that can only be found on paid apps like the ones we mentioned above.
And if you want to give your store an edge against its competitors these apps will help you do that. After all, if these apps can help you make more revenue, their benefits would far outweigh their cost.