Are you looking that How to Add Custom Popup in Shopify? No worries, I'm here to show you the step by step guide on How to Add Custom Popup in Shopify. Popups are the best ways for all times to consistently grow your email subscribers, improve conversion, promote the product, and so on for your Shopify stores.
Popup is an effective way for expanding your mailing list, strengthen bonds with customers via email communications, and facilitating the smooth transaction process. So popup is very important for every kind of website.
If you didn't use the popup on your Shopify store and don't know how to add the custom popup in Shopify then no worries, we will discuss step by step guide on how to add a custom popup in Shopify.
After following the process, you will able to add the professional popup like below: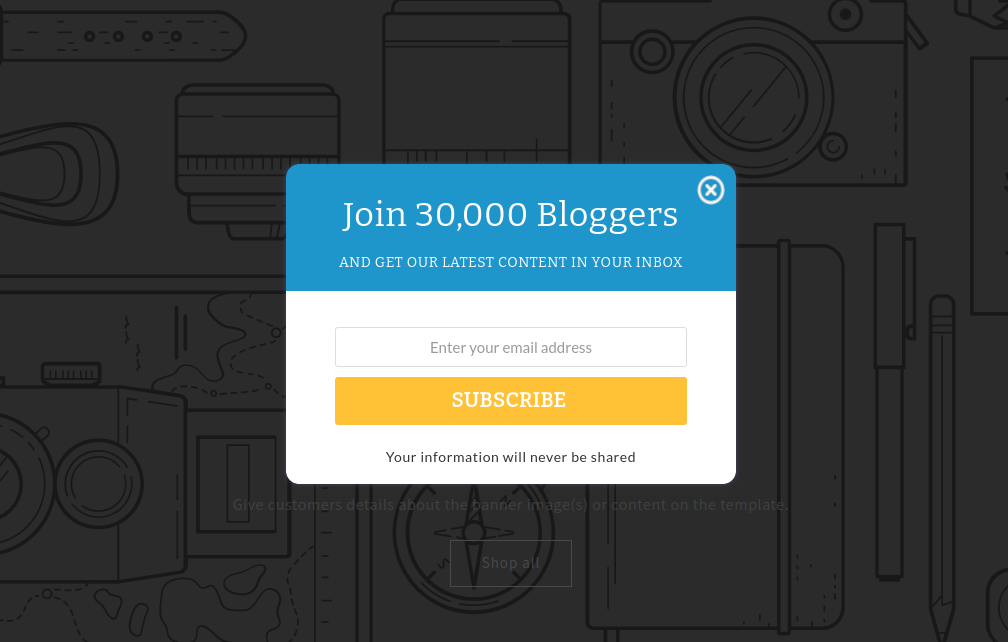 What you are going to learn from this article:
Install the best Popup app to your Shopify store
Customize the Popup
How to Add Custom Popup in Shopify
Install the best Popup app to your Shopify store
First, you need an app to launch the popups on the Shopify store. We select the Convertica : Popups app for your Shopify stores.
Why Convertica : Popups apps?
We select Convertica : Popups apps for the following reasons:
Top Selling plugin ConvertPlus Popup for WordPress is now available on Shopify CMS.
User-friendly User interface.
It has huge readymade templates.
Drag & drop live editor features.
It has the Free Plan Available.
You can install Convertica: Popups apps with a few steps. Even Convertica: popups have a free plan with unlimited campaigns, 1 Live Popup, analytics, 50+ templates, and support.
Install: Convertica Sales Popup
After installing the Convertica: Popup app, you have to set up the app embeds.
Convertica : Popup setup guide
Customize the Popup
I hope that we have successfully installed the Convertica Popup. Now we will customize it. At first, we have to create a Modal. It will display the message with different templates. You can collect the email, provide the download file, send the coupon by email subscription, and so on. We will now create a simple Modal by following the simple steps.
Login to your Shopify Dashboard
Click the Apps > Convertica: Popups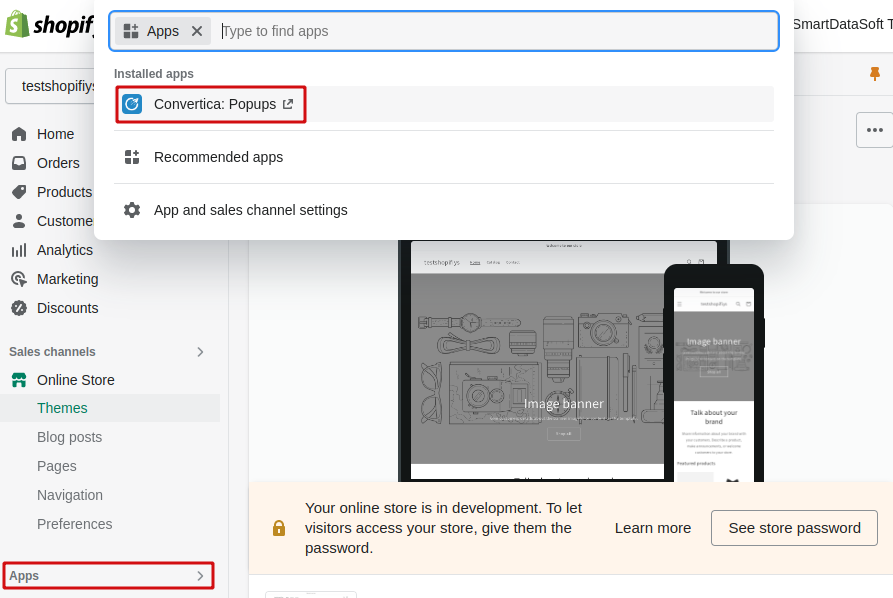 When you will click the Convertica: Popups apps, a new dashboard window will be open.
Now click the Modal Popup > Create New Modal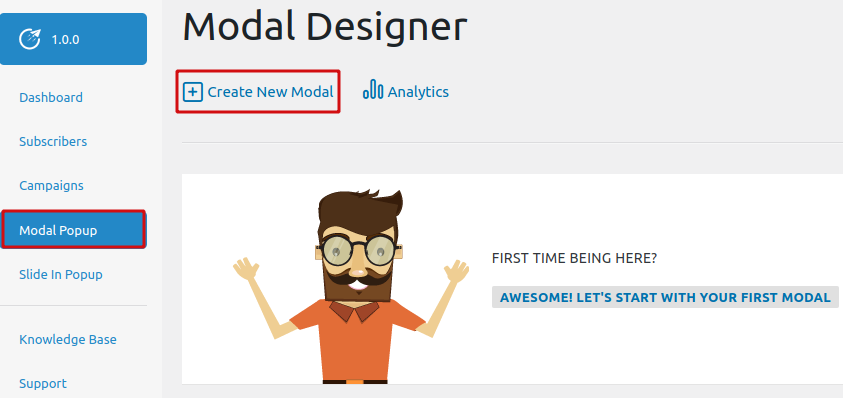 A new window will open. There you will see a lot of popup templates.
Keep your cursor above any image. You will see the import this and preview buttons.
To import the popup, just click the import this button.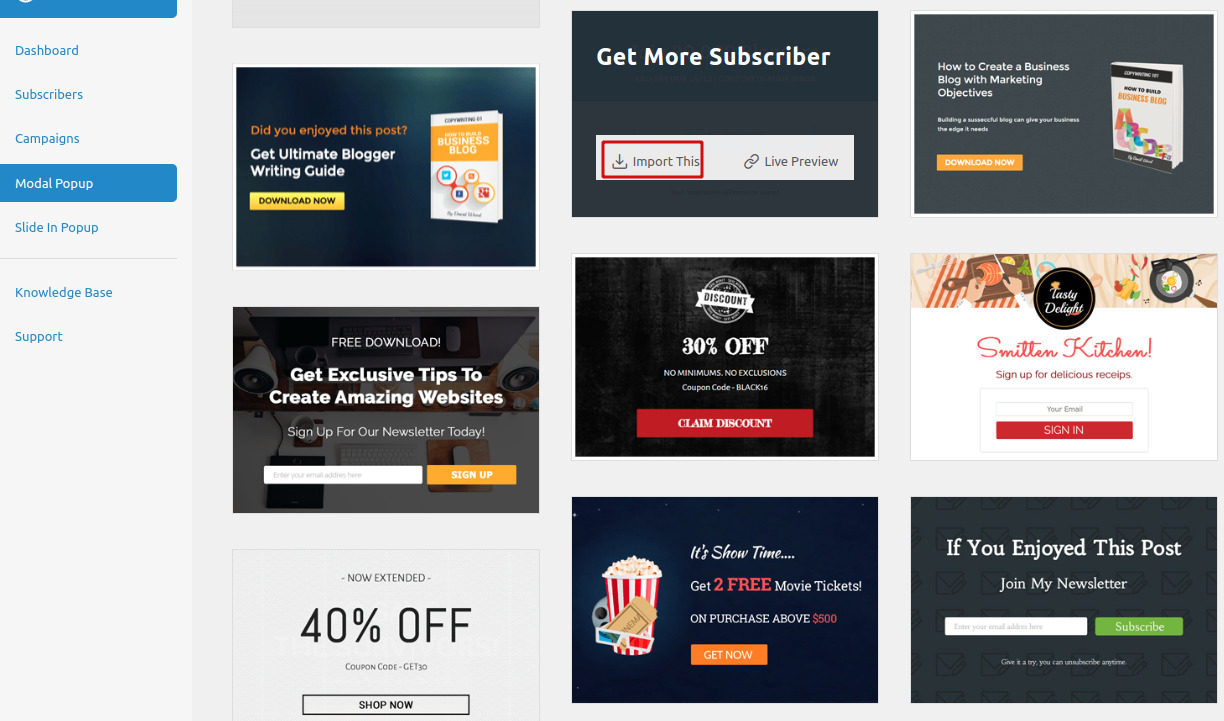 Now you will see a new window.
Now edit the the popup.
Read the documentation to learn more about the customization: convertica popup documentation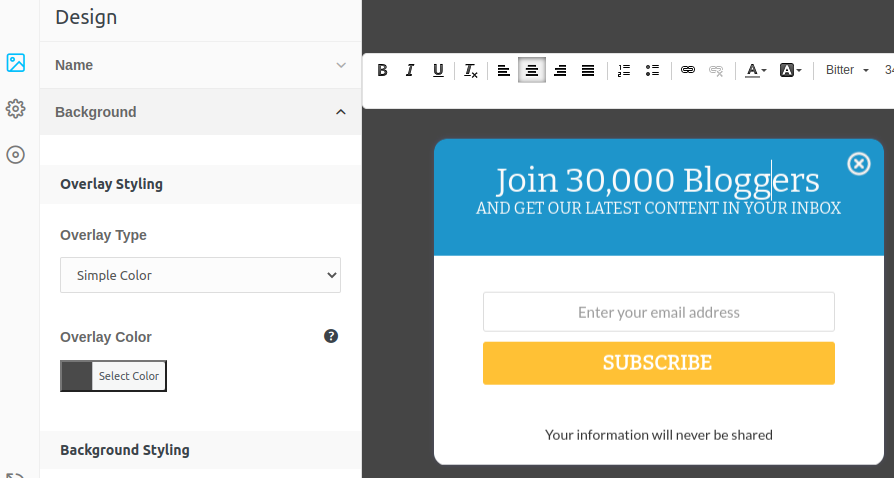 After completing the editing, it's time to publish the popup.
To publish, Go to Settings > Modal Status > Enable Modal on Site > Check enable
It will publish the popup.
Very simple right? But convertica has a lot of features available which is very essential, and user-friendly. Create a coupon offer, exit intent popup, targeted visitors, repeat control, control launch popup after few seconds or loads after seconds, popup show after scroll percentages, when the user is inactive show popup, and so on.
You will see the Popup list on the Modal Popup options
You can edit, delete, pause and Live the campaign from Modal Popup.
This is how you will know the basics of How to Add Custom Popup in Shopify. If you have any questions regarding How to Add Custom Popup in Shopify you can leave a comment.